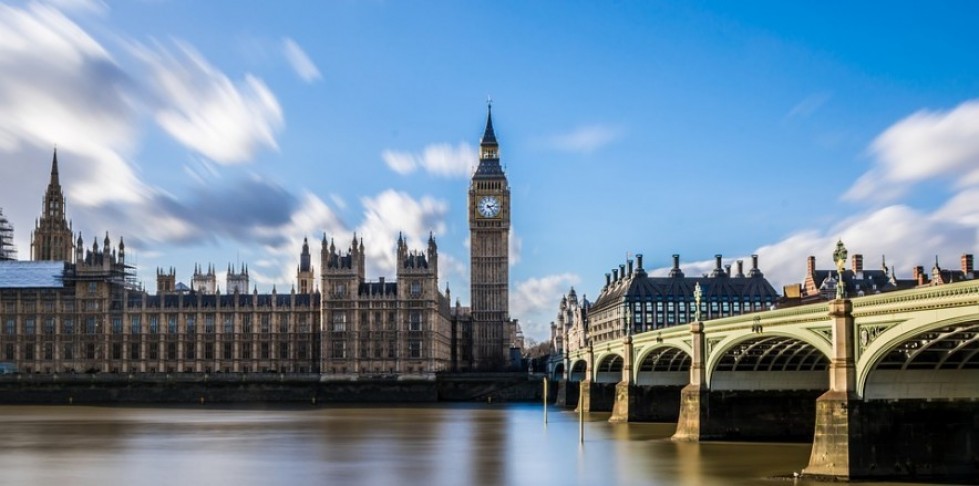 U.K. Politics: How Will Liz Truss as PM and the Queen's Death Impact Crypto?
Sep 20, 2022, 11:34AM

by
Mike Dalton
England's plans for cryptocurrency and blockchain will likely continue despite a change in leadership.
Several leadership changes occurred in the U.K. during the second week of September 2022. Liz Truss replaced Boris Johnson as prime minister. Queen Elizabeth II passed away and was succeeded by King Charles III. Additionally, Kwasi Kwarteng was selected to serve as England's Chancellor of the Exchequer (or finance minister).
Though these changes could affect the U.K.'s plans for crypto, each leader seems to be committed to advancing the technology. Here's how they are involved.
Liz Truss Has Been Elected as PM
On Sept. 6, Liz Truss was appointed as Prime Minister of England. Truss previously held various offices including Foreign Secretary and Chief Secretary to the Treasury.
Truss was not elected through a general election. Instead, Boris Johnson stepped down from his role as prime minister in July following various controversies. As a member of England's Conservative Party, Truss won the support of the elected parliament and automatically succeeded Johnson this month.
Truss has commented on cryptocurrency in the past. In 2018, she made a statement advocating for more permissive crypto regulation, writing that the U.K. "should welcome cryptocurrencies in a way that doesn't constrain their potential."
Later, during a debate in 2020, Truss said that the U.K. wants to achieve "a world-leading data and digital agreement" that deals in part with blockchain.
Truss' precise plans for cryptocurrency are not clear, but her involvement in England's economy means that she will likely engage with crypto in some way.
Kwasi Kwarteng Becomes Financial Minister
Truss' office also announced on Sept. 6 that former business and energy secretary Kwasi Kwarteng will serve as England's finance minister.
Kwarteng will indirectly succeed Rishi Sunak, who resigned in July and was notable for his intensely pro-crypto stance. Earlier this year, Sunak announced various plans to turn the U.K. into a global crypto hub. Specifically, he detailed plans to issue a non-fungible token (NFT) through the Royal Mint and introduce clearer regulations.
Kwarteng also succeeds Nadhim Zahawi, who served as England's finance minister in the months after Sunak's resignation. Zahawi reiterated Sunak's goals in an early speech, noting that the Financial Services and Markets Bill could "[reinforce] the U.K.'s position as a leading center for technology as we safely adopt crypto."
Compared to his predecessors, Kwarteng has said very little about cryptocurrency. Though his position is unclear, he will likely follow Truss' lead as a member of her party.
Queen Elizabeth Has Passed Away
The death of Queen Elizabeth II was reported on Sept. 8.
Though the Queen was not highly involved with cryptocurrency, she did acknowledge that she had received a donated edition of a blockchain journal in 2020. The Queen's secretary's office said that she "much appreciated [the] thoughtful gesture."
The Queen has been succeeded by King Charles III, who commented on Bitcoin, blockchain, and cryptocurrency at an earlier date. In 2019, he called the technology a "very interesting development" after an individual asked him about the topic.
Following the Queen's death, various cryptocurrency "meme coins" have been created with names and ticker symbols that refer to Queen Elizabeth II.
Those coins include "Save the Queen," "God Save the Queen," and "Long Live the Queen." Some of the coins refer to Dogecoin and Shiba Inu Token, with names such as "Queen Elizabeth Inu," "Queen Inu II," and "QueenDoge." It is not clear whether any of these tokens will achieve lasting value. Nor is it clear whether these tokens will be perceived as legitimate commemorations or opportunistic money grabs.
In an unrelated incident, the Queen's office became the target of fraud in 2019 when scammers impersonated Buckingham Palace officials to request crypto donations.
What Is the Future of Crypto in the U.K.?
Despite a change in leadership and a lack of definitive statements from Britain's new leaders, it seems that the country will continue to pursue its crypto goals.
Other members of the U.K. government have also commented on these matters. During a Westminster crypto debate on Sept. 7, Economic Secretary to the Treasury Richard Fuller said that the United Kingdom aims to become "the country of choice for those looking to create, innovate and build in the crypto space."
He added that England aims to attract investments, generate jobs, collect taxes, and create "groundbreaking" new cryptocurrency products and services.
In short, it seems that the U.K. will continue to engage with crypto as before, accommodating new technologies while regulating the industry.
Disclaimer: information contained herein is provided without considering your personal circumstances, therefore should not be construed as financial advice, investment recommendation or an offer of, or solicitation for, any transactions in cryptocurrencies.