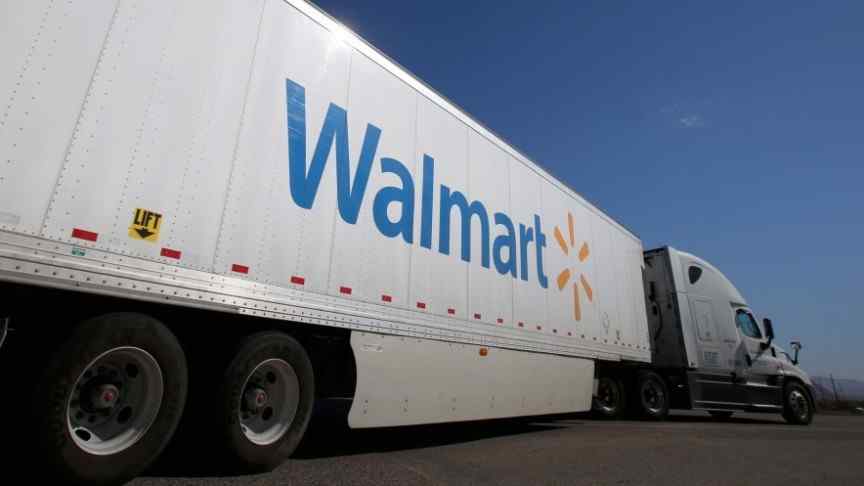 Walmart Applies for Yet Another Blockchain Patent to Use Robots for Shipping
Sep 3, 2018, 3:23PM
Major retailer Walmart has applied for a blockchain patent for automated shipping using delivery drones and household robots for receiving.
Retailing giant Walmart has applied for yet another blockchain patent, this time for the secure delivery of products by robots. The patent, titled "Systems, Devices, and Methods for In-Field Authenticating of Autonomous Robots", was initially filed in January. This follows previous patent applications by Walmart that focused on the reselling of items, energy distribution, and customer behavior.
A patent document released on August 30 by the U.S. Patent and Trademark Office describes the attempt to bring "in-field authentication of autonomous electronic devices." The purpose of the new system, described in the patent application below, is to handle shipping processes using automated communication between autonomous electronic devices.
A first mobile autonomous electronic device wirelessly communicates with a second mobile autonomous electronic device and receives a set of identification information associated with the second mobile autonomous electronic device. The first electronic device autonomously travels to a specified location and transmits a first authentication signal to the second electronic device upon arrival at the specified location...the second electronic device confirms the identity of the first electronic device...once the first electronic device has confirmed that the identity of the second electronic device corresponds to an expected identity, the first electronic device transfers the object to the second electronic device.
The patent describes these autonomous electronic devices as "household autonomous robots", but it is more likely that, for now, the processes described will be performed by drones rather than full-scale robots. Not all successful patents are ever actually implemented as they are described in the applications and the inclusion of the phrase "household autonomous robots" may simply be aspirational, if and when a time of household robots comes to be.
Walmart, Amazon Competing in a Blockchain Future
Walmart has invested significant resources into blockchain development with patents covering a wide range of applications. Recently, the once all-powerful retailing behemoth has struggled (relatively speaking) in the online retail world in comparison to Amazon, which has quickly grown into the number one online shopping retailer. Amazon is also making strong moves toward blockchain adoption.
It is clear that both Walmart and Amazon see the integration of blockchain solutions into their business framework as essential to being competitive in global retail going forward. This is understandable given the technology's immense potential to reduce costs and streamline shipping and supply chain processes.
Disclaimer: information contained herein is provided without considering your personal circumstances, therefore should not be construed as financial advice, investment recommendation or an offer of, or solicitation for, any transactions in cryptocurrencies.