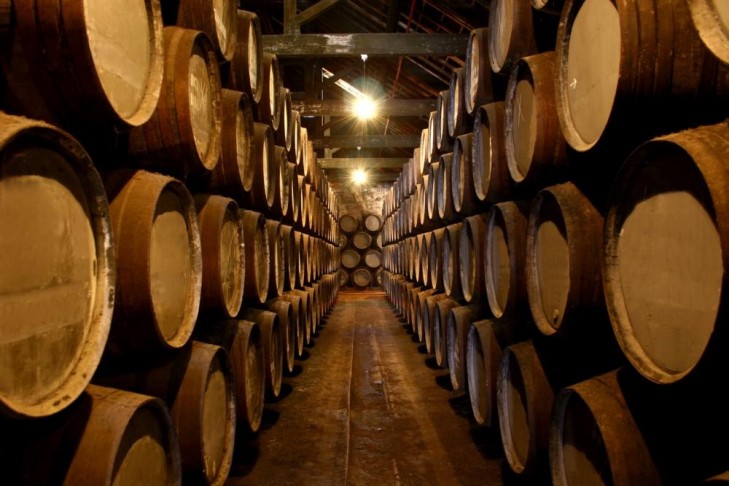 Whisky-Backed Scottish ICO to Raise £40 Million
Mar 21, 2018, 5:33PM
Each CaskCoin Token 'Represents Legal Ownership of a Cask of Whisky & the recent ICO appears to be a success.
Enthusiasts of both cryptocurrencies and whisky will be delighted to hear that a new ICO combines both passions. Paisley, Scotland, based CaskCoin has launched the first whisky-backed ICO. The ICO hopes to raise £40 million to match the valuation of CaskCoin's rare whisky portfolio. The whisky entrepreneurs behind the initiative believe an ICO investment vehicle is the ideal financing solution to the unique long-term business model of rare whisky as an appreciating asset. Backing the CaskCoin tokens with rare whisky also, the ICO's white paper argues, adds 'intrinsic' value.
CaskCoin's whisky portfolio contains a curated selection of single malts 'matured for between 25 and 50 years'. Representing all of Scotland's famous distillery regions, many of the whiskies that back CaskCoin are described as similar to those 'achieving record prices at auction.' In recent years, the price inflation of rare bottles of whisky has outperformed that of first-growth claret. Research produced by whisky brokerage specialists Rare Whisky 101 demonstrates that a 2015 investment in a Macallan 18-year old vertical (bottlings from successive years) would have realized a profit of 142% if sold at the end of 2016.
Rapidly growing demand for rare whiskies from new international markets such as China and Russia is fuelling prices. Despite the fact that Scottish distilleries have significantly increased production of single malt whiskies, the supply-demand imbalance at the top end of the market is expected to persist for the foreseeable future. Rare whiskies are almost always at least 20 years old and often up to 50 or more so larger batches of high-quality single malts are decades away from coming to market.
That's the business case the CoinCask ICO believes gives their whisky-backed tokens a 'floor' price. Each of the 6,500,000 CoinCask tokens represents an equivalent share of the physical whisky that makes up the £40,000 portfolio. Tokens represent 'legal ownership' of the whisky casks in the portfolio. The ICO's website draws comparisons with the gold standard that the current Fiat monetary system replaced.
The existing portfolio will be sold or traded over time and revenues reinvested in new rare whisky assets. Token holders are to be given voting rights on when individual casks are bottled and sold or traded for alternative stock. After an initial 7-year period, token holders will also vote on whether CaskCoin Ltd.'s position as custodian and manager of the portfolio should be extended. The Blockchain will provide immutable compliance records of trading in and out of the portfolio.
Disclaimer: information contained herein is provided without considering your personal circumstances, therefore should not be construed as financial advice, investment recommendation or an offer of, or solicitation for, any transactions in cryptocurrencies.