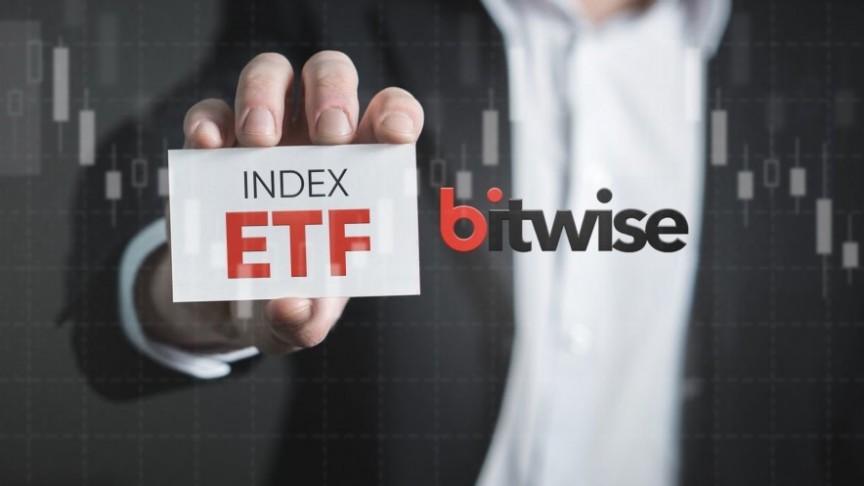 Bitwise Asset Management Joins the Race to Launch SEC-Regulated Cryptocurrency ETF
Jul 25, 2018, 8:01PM

by
Tom Nyarunda
SEC and other regulators who have been reluctant to approve Cryptocurrency approvals in the past due to security concerns are now warming up.
San Francisco-based Bitwise Asset Management has joined the race to launch the first SEC-regulated cryptocurrency Exchange Trade Fund (ETF).
A press release dated July 24, 2018, disclosed that the digital asset management firm has filed with the U.S. Securities and Exchange Commission (SEC) to launch the first cryptocurrency Index ETF. The U.S. financial regulator is yet to approve the ETF, but the company is optimistic.
The company's Head of Research, Matt Hougan elaborated saying,
We're joining the queue [...] The market is professionalizing in a direction that the SEC would allow a crypto ETF onto the market.
Founded in 2017, Bitwise Asset Management released the first digital currency index fund, which it christened the Bitwise Hold 10 Private Index Fund, in late November last year. If approved, the new ETF will track returns for the Hold 10 Private Index and act as a market cap weighted index for the 10 leading digital currencies. The related shares cannot be sold nor the share purchase offers accepted until the company receives the SEC's approval.
John Hyland, Bitwise's head of exchange-traded products said of the application,
We are aware that other investment firms have filed for cryptocurrency ETFs under the Securities Act of 1933, and that there continues to be an interest in filing under the Investment Company Act of 1940 […] that is fine, but our proposed offering is obviously different.
Regulators Warming up to ETFs
Bitwise is among several companies that have tried to register cryptocurrency ETF applications. Earlier this month VanEck SolidX Bitcoin Trust made waves in the crypto space when their application for a Bitcoin ETF wasn't rejected as earlier applications were, but received positive feedback from industry professionals before the SEC invited public feedback, which also produced a thumbs-up response.
It's now up to SEC to grant or deny approval for cryptocurrency based ETFs. Even though the SEC has rejected previous crypto ETF approvals, there are reports showing the financial regulator is warming up to the idea and the first ETFs could get approval by September 2018 when the SEC has scheduled a decision on the matter.
Disclaimer: information contained herein is provided without considering your personal circumstances, therefore should not be construed as financial advice, investment recommendation or an offer of, or solicitation for, any transactions in cryptocurrencies.