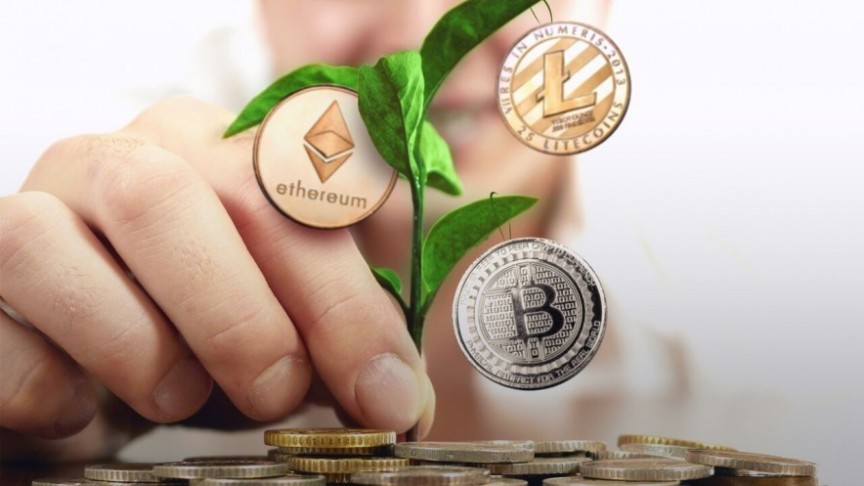 Can Crypto Grow On Trees? Blockchain In the Forestry Industry
Nov 22, 2019, 6:18PM

by
Mike Dalton
Blockchain and cryptocurrency might be useful in the forestry industry, especially when it comes to sustainability. But will the trend take off?
There are many industries in which blockchain tech can be applied, and one of the most overlooked might be the forestry sector. It accounts for a relatively small slice of global GDP―just 2%, or $400 billion, according to a past report from the FAO. Nevertheless, it's large enough to attract some attention in the blockchain world.
Generally speaking, blockchain is useful in industries when it comes to supply chain management. Blockchains ensure that data is immutable and correct, assuming that the blockchain has access to the data in question. In this case, the forestry industry can track wood materials from start to finish―or from forest to sawmill.
This approach is useful due to the forestry industry's need for certified wood products, which must be sustainably harvested and sourced from legal areas. Furthermore, carbon credits from sustainable forestry practices can be represented as cryptocurrency―and several efforts of this sort are already underway.
Supply Chain Platforms
The Forestry Stewardship Council, a major certifier, is currently piloting a private blockchain for the forestry industry. The goal is to confidentially share information between trusted industry partners. For example, the FSC suggests that its blockchain could be used to address volume errors without exposing information.
The FSC is seemingly concerned with existing data, but there are a few academic blockchain proposals that focus on data collection. Vilkov et al. have suggested that Russia's Far Eastern Hectare could be monitored with GPS tech. Meanwhile, Dudder et al. have suggested that DNA tracing could be used to verify timber supplies.
Some researchers have even created virtual prototypes. Figorilli et al. have simulated a forest in Italy, using RFID tags and blockchain technology to trace virtual trees throughout the entire supply chain. Though the proposed system is a simulated one, it closely resembles a system that could be used in the real world.
Tokenizing Carbon Credits
Some initiatives are turning their attention toward the transactional aspects of sustainability. Julie Maupin of IOTA, for example, has suggested that IoT sensors can be used to monitor events, such as forest fires and chainsaw cutting. Then, this data could be placed on IOTA's Tangle, providing certified carbon credit data.
Similarly, Veridium Labs has been working to tokenize carbon credits, this time on the Stellar blockchain. Alongside this, Veridium's sister company, InfiniteEARTH, manages a forest reserve in Borneo and provides the value behind the credits. That said, Veridium is not solely focused on forests, but the environment in general.
There are also a few other carbon credit projects, such as CarbonX, Climatecoin, and Poseidon. Once again, these projects are only partially focused on forestry. Still, the end result is similar: these projects create marketplaces for blockchain-based carbon credits, which can be reinvested in forest sustainability.
Supplementing the Forestry Industry
Moving in a different direction, cryptocurrency mining could supplement the forestry industry. Vilkov et al. have suggested that Russia's Far Eastern Hectare is ideal for Bitcoin mining farms due to the region's "huge free areas," cold winters, and low electricity prices. The authors compare this idea to Bitcoin mining in Quebec.
Alternatively, Bitcoin mining could be harnessed for industrial applications due to the fact that it generates plenty of heat. "[Bitcoin mining] energy could be harvested to achieve industrial symbiosis in timber drying operations," Vilkov et al. suggest, adding that machinery would need to be adapted for this purpose.
These are interesting applications since some critics argue that the energy consumed by Bitcoin miners is environmentally harmful. But even if Vilkov et al.'s suggestion is beneficial, it may also be unnecessary―many new startups are simply turning to cryptocurrencies that do not depend on mining or energy consumption.
Will These Proposals Make a Difference?
The forestry industry has many uses for blockchain, primarily when it comes to ensuring sustainability. However, the industry also lacks visibility. Though some notable industry participants are involved in blockchain, forestry has nothing on the scale of, say, Walmart's ongoing involvement in food safety blockchains.
By contrast, many forestry-related blockchains are academic, theoretical, or slow-moving. This means that many efforts might go unnoticed by the general public and by the forestry industry itself. It will take real products and visible partnership for blockchain in forestry to advance, and this has not yet happened to a great extent.
Disclaimer: information contained herein is provided without considering your personal circumstances, therefore should not be construed as financial advice, investment recommendation or an offer of, or solicitation for, any transactions in cryptocurrencies.