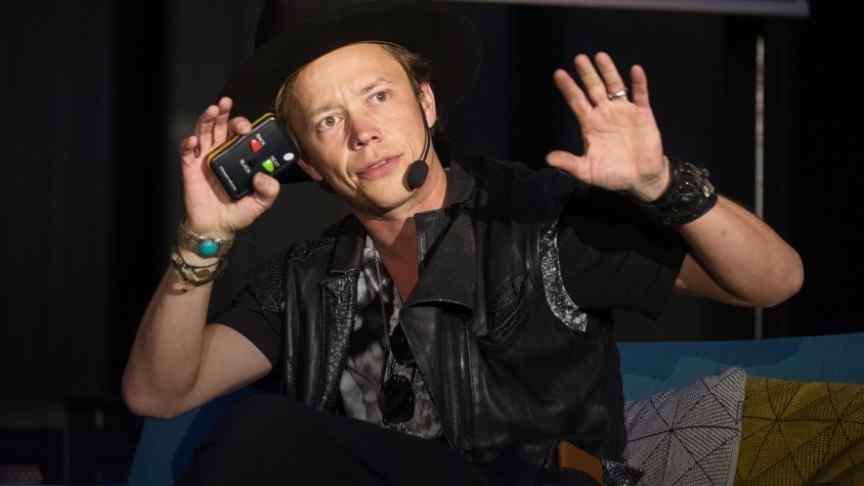 Crypto-Billionaire Brock Pierce Looks to "Restart" Puerto Rico's Economy
Oct 23, 2018, 8:51AM

by
Chris Madill
Brock Pierce is leading the 3rd "Restart Week" event in Puerto Rico, in hopes of stimulating the economy of the crypto-friendly nation.
Running from October 25 to October 30, Bitcoin billionaire Brock Pierce looks to bring the third "Restart Week" event to Puerto Rico. Restart South will focus on the Southern region of Ponce, bringing crypto-enthusiasts and entrepreneurs together with local businesses and students for the economic benefit of the local region.
The Restart Week concept, which was founded in response to the devastation caused by hurricane Maria, is largely supported by a drove of crypto-enthusiasts who have moved from the continental U.S. to Puerto Rico in search of tax shelters, crypto-dreams and a unique lifestyle fueled by billions of dollars worth of crypto-gains. The group has been portrayed as somewhat outlandish by The New York Times, but ultimately, their intentions are to simply encourage blockchain innovation and crypto-adoption within Puerto Rico, with high hopes of large economic spin-offs for the country.
According to the Restart Week website, the event looks to catalyze the economy of Puerto Rico to new heights, and to bring education to individuals to help students realize their full potential as blockchain professionals,
By bringing angel investors, Venture Capital firms, and startups to Mayaguez and Rincon, we can create new employment and funding for entrepreneurs. This economic regeneration gives students an opportunity to dream big and realize those dreams in Puerto Rico. This movement enables local students to re imagine Mayaguez and Puerto Rico as a thriving source of jobs and drives positive attention to attract resources to amplify the impact. / Resart Week About Page
This time the event receives support from crypto-billionaires such as Brock Pierce and Michael Terpin, while the previous two Restart Week events have seen large turnouts from thousands of other interested parties from within both Puerto Rico and the continental U.S. The events have garnered tons of charitable support, in the form of art supplies for schools, food for those in need and updates to local infrastructure, and have shown that Puerto Rico's pro-crypto status has undeniably benefited the country's economy already.
Disclaimer: information contained herein is provided without considering your personal circumstances, therefore should not be construed as financial advice, investment recommendation or an offer of, or solicitation for, any transactions in cryptocurrencies.