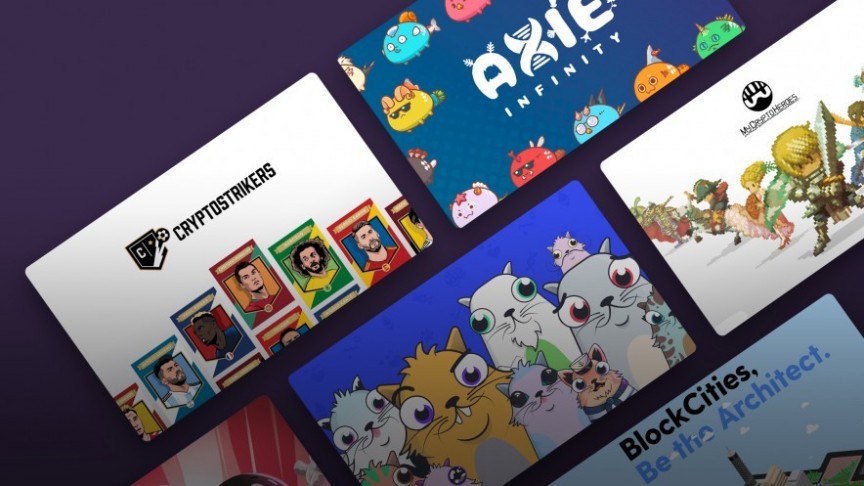 Crypto Collectibles In 2020: Five NFT Companies and Their Business Plans
Jun 6, 2020, 12:42AM

by
Mike Dalton
These five companies are expanding the possibilities of "cryptocollectibles"―virtual items stored on a blockchain.
Cryptocollectibles or non-fungible tokens (NFTs) are virtual items stored on a blockchain. Just like sports cards or Beanie Babies, each item is unique or exists in a limited quantity. And, similar to Magic the Gathering decks and Pokémon cards, cryptocollectibles can often be used in competitive games and other contests.

Because cryptocollectibles are stored on a blockchain, they offer many of the same benefits that cryptocurrencies do: they're easy to trade, they're hard to counterfeit, and they provide guaranteed ownership to whoever purchases them. Below are five of the most notable collectible projects active right now.
CryptoKitties
CryptoKitties, which is generally considered the first-ever cryptocollectible, has gone live on a new website called Nifty Gateway. The site has reported that its exclusive run of "Catterina" kitties sold out quickly. This could represent a new lease on life for CryptoKitties, which has faded from the spotlight since its 2017 launch.
Dapper Labs, the team behind CryptoKitties, is also working on other projects. Its upcoming NBA Top Shot project will introduce a series of basketball-themed collectibles. The firm has also announced its own blockchain, Flow, and revealed a partnership with Facebook Libra that will introduce cross-chain compatibility.
Gods Unchained
Gods Unchained, a trading card game, has announced a partnership with the software company Starkware. Together, they will create a decentralized exchange for non-fungible tokens called Immutable X. The exchange will improve transaction throughput and offer support for over 200 million transactions per day.

The Gods Unchained cards themselves are still hosted on the Ethereum blockchain, but Starkware's StarkEX engine will allow trades to happen off of the main blockchain for greater efficiency. The exchange will also be non-custodial, meaning that users will maintain ownership over their virtual trading cards at every step.
Coase's Emergents
Coase, a company led by Tezos co-founder Kathleen Breitman, is working on a collectible card game called Emergents. The game will be similar to Magic the Gathering, except that it will give users free access to basic cards. Instead, the game will be monetized in a different way: winning cards will be more valuable than others.
Though the game has a close connection with the Tezos blockchain, there has been some controversy over whether that connection will last. Breitman has suggested that the game's alpha version was developed on Tezos, but she has also said that the final version could be hosted on a different platform if necessary.
Enjin
Enjin, which created the ERC-1155 standard for Ethereum-based cryptocollectibles, reached out to game developers this year. In March, it launched its Multiverse Program, which gives developers free access to the company's game development platform. It has also introduced development kits for Unity and Godot developers.
Enjin has also made appearances elsewhere: Microsoft introduced "badger" tokens for Azure users in December 2019, while Binance introduced holiday themed-tokens at the same time. One Dogecoin-themed token briefly became the most valuable Enjin token in existence this March―though its high standing did not last for long.
Brave Frontier Heroes
Japanese game developer Double Jump Tokyo has combined two of its most popular franchises to create Brave Frontier Heroes. The game combines the gameplay of Brave Frontier with the blockchain-based economics of My Crypto Heroes. Players can buy, sell, and trade characters and items, and then use those assets in battles.
During the week of May 12th, Brave Frontier Heroes attracted a weekly volume of $11,000 and experienced 1000 weekly users. MyCryptoHeroes, on the other hand, experienced roughly twice as much engagement. Though those statistics tend to fluctuate, the company's success shows that My Crypto Heroes is a strong brand.
Keeping Collectibles Alive
Though cryptocollectibles are less than three years old, it has become clear that some tokens are short-lived trends. Many of the earliest cryptocollectibles introduced in 2018 have faded into obscurity. Rarebits, a promising early NFT marketplace that initially secured over $6 million in funding, even shut down this year due to low trading volumes.
However, the five companies in this article seem to have become enduring projects. Their success may come from the fact that they are building development platforms, exchanges, brand identities, and infrastructure that extends beyond a single game. That could help each brand stay relevant into the far future.
Disclaimer: information contained herein is provided without considering your personal circumstances, therefore should not be construed as financial advice, investment recommendation or an offer of, or solicitation for, any transactions in cryptocurrencies.