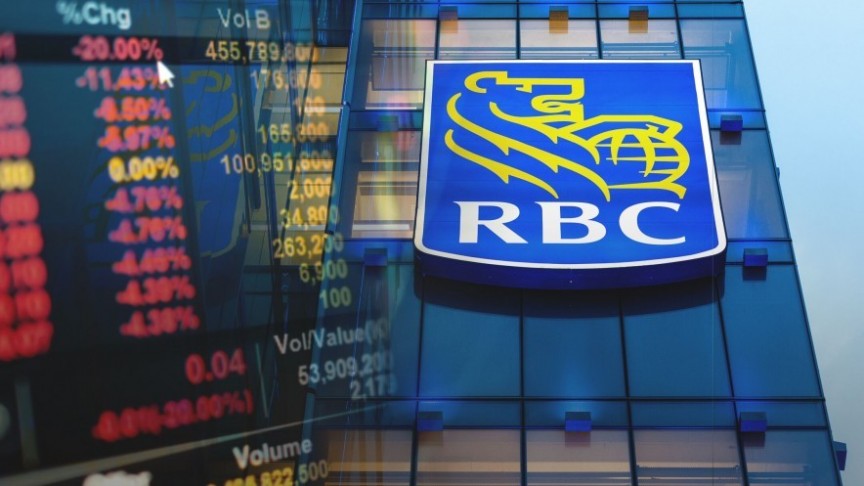 Crypto In Canada: Why the Nation's Banks and Exchanges Are Making the News
Dec 8, 2019, 7:51PM

by
Mike Dalton
Canada isn't a crypto leader, but the last few weeks have been eventful. Here's why the country is attracting attention―for better or for worse.
Canada is hardly the world's crypto capital. For one thing, it is economically weaker than the U.S. and China, two countries that dominate the blockchain industry. Furthermore, Canada has less permissive blockchain regulations than countries like Switzerland and Malta, which foster crypto growth despite their minor status.

Nevertheless, Canada has been in the crypto news cycle lately. Over the past few months, the country's biggest banks have expressed interest in cryptocurrency, and several exchanges have been attracting publicity as well. Unfortunately, it's not all good news. Here's what's been happening in the Land of the Maple Leaf.
Canada's Central Bank Is Exploring Crypto
In October, tech news site the Logic obtained a presentation from the Bank of Canada that indicates the body may intend to issue a national digital currency. The Logic's report does not explicitly state that this is a cryptocurrency―only that it is intended to fight the "direct threat" of existing cryptos.

Like many other state-backed digital currencies, this would allow the Bank of Canada to monitor user spending. Though the bank would keep user data secure, it would be able to share that data with police and tax authorities. This is a controversial idea, and it probably isn't appealing to anyone that has turned to Bitcoin for privacy.

Of course, Canada's digital currency might not come to fruition: the bank is merely exploring possibilities, and it has been doing so since 2013. Similar projects are making slow progress as well, including Facebook's Libra coin and China's state-backed cryptocurrency, so Canada's hesitation isn't unusual.
RBC Has Filed Four New Blockchain Patents
The Royal Bank of Canada (RBC) has filed four new blockchain patents, according to a second report from the Logic this month. RBC's proposal would allow it to act similar to an exchange: it would allow users to buy and sell cryptocurrency, and it would also handle cryptocurrency transfers, all with a focus on bundled assets.
As the Logic notes, RBC has been exploring blockchain for a while. It has applied for 27 blockchain patents over the past three years, with use cases that include credit score management and loan offerings. RBC has also used blockchain in practice to perform cross-border payments and to verify customer identities.

On top of this, RBC was one of the few Canadian banks that did not block cryptocurrency purchases in 2018. The bank also endorsed Ripple last year, noting that the blockchain has great potential for remittances. RBC's latest patents may or may not produce a real product, but the bank is clearly interested in blockchain technology.
Crypto Exchanges Get Coverage
Crypto traders in B.C. were in for a shock this month. On November 5th, a Vancouver-based trading platform called Einstein Exchange suddenly shut down due to bankruptcy. The company reportedly owes its customers $16 million CAD ($12 million USD), and provincial regulators are stepping in to seize the exchange's assets.

The fate of Einstein Exchange resembles that of QuadrigaCX, another Vancouver-based exchange that collapsed in January. QuadrigaCX still owes its users $214 million, and recent news suggests that customers will finally receive their dues. A report from October 7th indicates that customers will be repaid as the settlement concludes.

It's not all bad news: some Canadian exchanges are thriving. Bitbuy has revealed plans to offer interest on crypto holdings, and Coinsquare has announced merchant payment processing through FlexaHQ. Canadians also have dozens of exchanges to choose from, whether those services are based in Canada or internationally.
Canada's Other Claims To Fame
Though it has little dominance in the crypto world, Canada has a few other claims to fame. Vancouver was one of the first cities to host a Bitcoin ATM, and Quebec has become an attractive Bitcoin mining destination thanks to its surplus energy. Canadian Star Trek celeb William Shatner has even gotten behind mining firms.

Perhaps these accomplishments are minor in the grand scheme of things, but they are also a sign that Canada has plenty to offer in the future―assuming it can endure the same crypto controversies that every other country experiences, that is. If so, Canada might be able to make strides forward despite its humble nature.
Disclaimer: information contained herein is provided without considering your personal circumstances, therefore should not be construed as financial advice, investment recommendation or an offer of, or solicitation for, any transactions in cryptocurrencies.