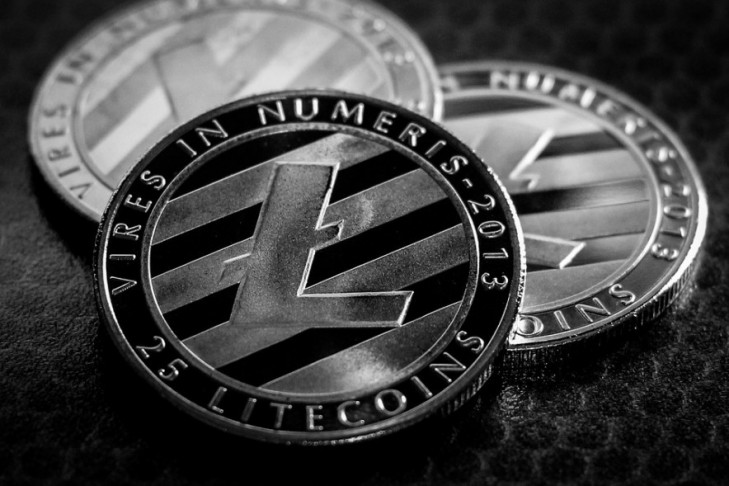 Litecoin Has Released Mimblewimble, Its Privacy and Fungibility Feature
Feb 9, 2022, 12:06AM

by
Mike Dalton
The new optional privacy feature will also arrive alongside Taproot, a scripting feature for developers.
Litecoin has released Mimblewimble, a feature that will allow users of the LTC cryptocurrency to send transactions with private amounts.
Charlie Lee Comments on New Features
Litecoin founder Charlie Lee explained in a Bloomberg interview that Mimblewimble is an attempt "to make Litecoin more fungible [by] making transactions non-transparent, where the amount being sent is hidden from everyone else."
Like most public blockchains, Litecoin uses a distributed ledger that can be viewed on block explorers. The Mimblewimble upgrade means that only senders and recipients will be able to see the amount of a particular transaction.
Litecoin began to work on Mimblewimble integration in 2019 following the success of two other cryptocurrencies based on the protocol: Grin and Beam.
Litecoin soon recruited Grin++ developer David Burkett to work on and implement the feature. The Litecoin project also made it clear that Mimblewimble would be introduced via extension blocks, meaning that the feature runs on a chain adjacent to Litecoin rather than on Litecoin's main chain of transactions.
Charlie Lee assured the public this week that the feature will be optional. Individuals can take advantage of private transactions, while exchanges can use transparent transactions to comply with KYC/AML regulations and other surveillance rules.
The update that includes Mimblewimble also introduces Taproot, a scripting feature for developers. Taproot was previously added to Bitcoin last November.
This week marks the launch of those features in a release candidate. It will be some time before miners actually activate Mimblewimble and Taproot. Neither Lee nor the Litecoin project has announced a precise activation date.
Can Litecoin Beat the Competition?
Though Litecoin was once ranked among the top five cryptocurrencies by market cap, it has fallen through the ranks. Litecoin is now the 21st largest coin on the market, and it has a market capitalization of $8.3 billion as of Feb. 4.
News of the Mimblewimble launch appears to have slightly benefited Litecoin's price. In the week leading up to Feb. 4, Litecoin's price gained 8.9%. By contrast, the benchmark cryptocurrency Bitcoin only saw gains of 7.8% in the same period.
While Litecoin's new privacy features will undoubtedly be popular among existing fans of the cryptocurrency, those who are looking for coins with more extensive privacy features are likely to turn to more established privacy coins. Monero and Zcash in particular are two long-standing options for private transactions.
Dash, meanwhile, provides a built-in coin mixing function that obscures the paths of user transactions. Similarly, Bitcoin users can take advantage of coin mixers, though these services do not provide absolute privacy.
Disclaimer: information contained herein is provided without considering your personal circumstances, therefore should not be construed as financial advice, investment recommendation or an offer of, or solicitation for, any transactions in cryptocurrencies.