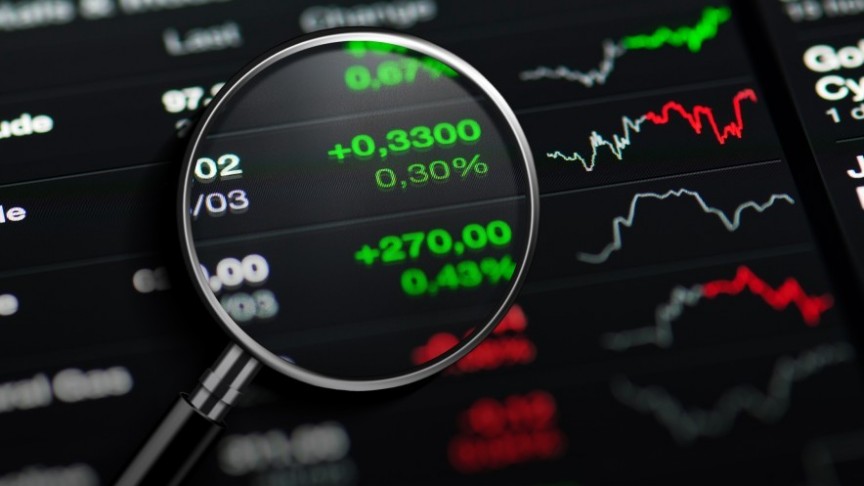 Market Aggregators: The Top Five Sites for Monitoring Crypto Conditions
May 8, 2020, 1:30PM

by
Mike Dalton
In order to find accurate data on the crypto market, investors rely on market aggregators. These five websites are go-to resources.
Market aggregators are essential tools for cryptocurrency investors and analysts. Though market aggregators don't provide a way to buy and sell crypto directly, they do provide a gateway to the market in its entirety. In other words, market aggregators gather information from around the web and display it in a digestible way.

This information is vital: changes in price and trading volume are important factors to consider when you are buying or selling Bitcoin. However, market aggregators are also expanding rapidly, and some sites provide much more information than others. These five sites can help you get the information that you need.
CoinMarketCap
CoinMarketCap is the web's leading market aggregator. It provides standard market data, plus historical price data, derivatives data, exchange data, and a block explorer. It also offers an "Interest" subsite, which provides details on how to earn cryptocurrency through DeFi apps, staking sites, and lending and borrowing.
In early April, Binance, a major crypto exchange, announced that it had acquired CoinMarketCap in a deal that was worth approximately $300 million. Though CoinMarketCap will continue to operate as normal for the immediate future, the buyout of the site is an impressive addition to Binance's list of features.
CoinGecko
CoinGecko is similar to CoinMarketCap. It includes market data, plus exchange data, derivatives data, and plenty of other standard market information. Along with CoinMarketCap, it has adjusted its exchange volumes to exclude market manipulation, allowing it to represent the largest crypto exchanges more accurately.

CoinGecko has also introduced subsites that cover other areas of interest. It recently introduced CoinGecko Earn, a subsite that explains how to earn crypto through various DeFi apps. Prior to that, it launched NFTGecko, a sister site and discussion forum that focuses on non-fungible tokens or crypto-collectibles.
OnChainFX
OnChainFX is another market aggregator that provides standard market data. However, it also offers several metrics that are rarely seen elsewhere, such as Y2050 supply, liquid market cap, and other adjusted or normalized measurements. OnChainFX offers over 200 different metrics in total, more than almost any other site.

Messari, a leading crypto analytics firm, acquired OnChainFX in July 2018 and added it to its services. Messari also collects several other types of data, including cryptocurrency news and COVID-19 statistics. This versatility makes the site a valuable resource for virtually everyone interested in cryptocurrency.
Brave New Coin
BraveNewCoin is a market aggregator that provides many essential categories of market data. It offers a list of market caps, as well as liquidity indexes, browse-by-category features, halving charts, and exchange rankings. It also offers news, podcasts, developer tools, and enterprise services, among other things.

BraveNewCoin has also partnered with Chainlink to act as a node provider and data provider. Chainlink itself provides an oracle service, meaning that it handles market data in a reliable, transparent, and accurate way. This is extremely useful for developers who are creating smart contracts and DApps that require precise data.
Bitrates
Our own website provides real-time rates for most major cryptocurrencies. By default, we rank coins and tokens by volume, with sorting options for other standard metrics. We also offer subpages so that you can see "market movers," and our trend analysis tools will tell you whether you should buy or sell certain coins at any given time.

Each coin's page gives you a comprehensive overview of that coin's market activity, as well as exchange data, trading suggestions, and historical data. The end of each page also provides a description of that coin's history and mission, plus links to recent news stories on our website so that you can find out about the latest developments.
Other Options
Market data is just one way to measure a cryptocurrency's success, and other measures are just as valuable. Some sites are focusing on code-based metrics, meaning that projects with the most active developers receive the highest rankings. Other sites, like DAppRadar, measure how many apps have been built on a blockchain.
Finally, market aggregators rarely give a detailed picture of the current state of the cryptocurrency market. At Bitrates, we provide a week-by-week analysis of recent events that have affected crypto prices. That information can serve as a useful companion to the broad overviews that market aggregators typically provide.
Disclaimer: information contained herein is provided without considering your personal circumstances, therefore should not be construed as financial advice, investment recommendation or an offer of, or solicitation for, any transactions in cryptocurrencies.