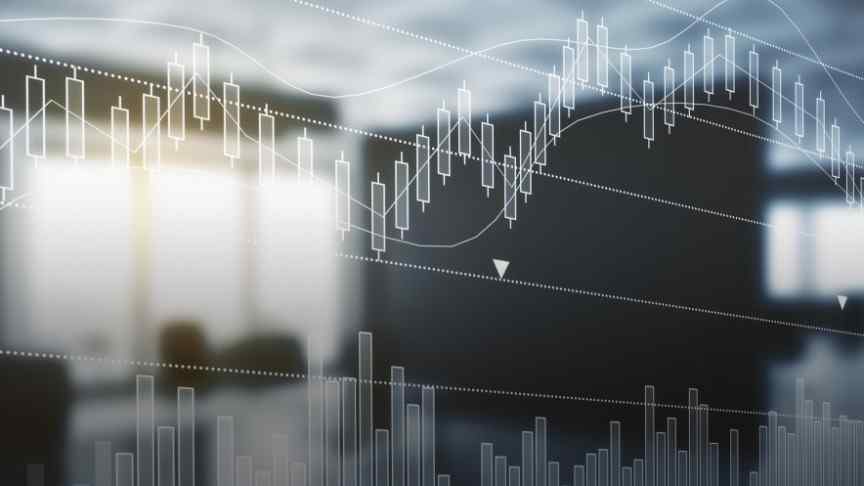 QTUM and BAT Extend Their Rallies in a Quiet Market, NEM, WAX Analysis Oct. 22
Oct 22, 2018, 11:40AM

by
Kevin George
QTUM and BAT are both trading higher on Monday by 8% and 19% respectively, as the top twenty cryptocurrencies struggle for gains.
QTUM
The price of QTUM is up 8% on Monday as the coin sees a continued rally from last weeks partnership with Amazon Web Services (AWS). In my article last week I noted,
The $4.10 level will be immediate resistance for QTUM going into the weekend.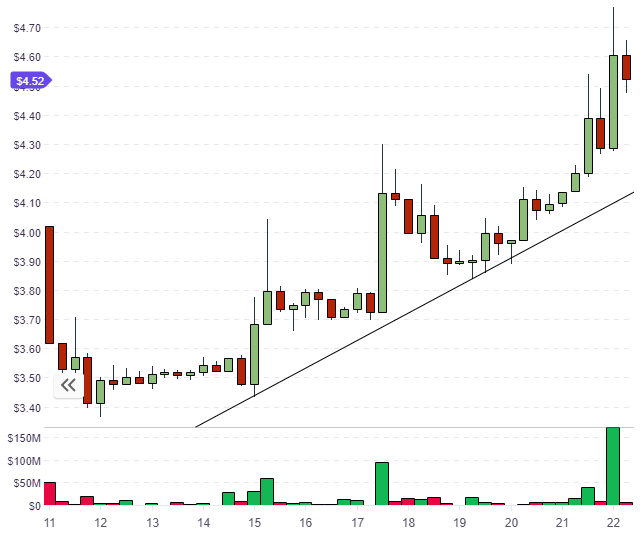 QTUM powered through the $4.10 resistance level and has settled at $4.50 after touching highs at $4.75. Monday has seen strong volume and the potential is there for further gains. Resistance levels for QTUM are at $5.00 and $7.50 for the weeks ahead.
QTUM has deployed the Bitcoin chain and provided an app environment similar to Ethereum's so the project looked to take the best of both worlds from Bitcoin and Ethereum. The Singapore-based Qtum Foundation have called the partnership with AWS' China division as "ground breaking". The nod of approval from Amazon could open up further doors for QTUM and this could be a test case for them to prove their worth in smart contract development before a larger deployment through Amazon's AWS divisions.
BAT
One of the top performers this Monday is BAT, with the token showing strong gains at the end of last week. From a price of $0.200 on Thursday, BAT has powered higher to trade at $0.29 with a rise of 19% on Monday. I'd said in my article last week,
A weekly close at this level ($0.215) or higher could see further gains ahead for BAT.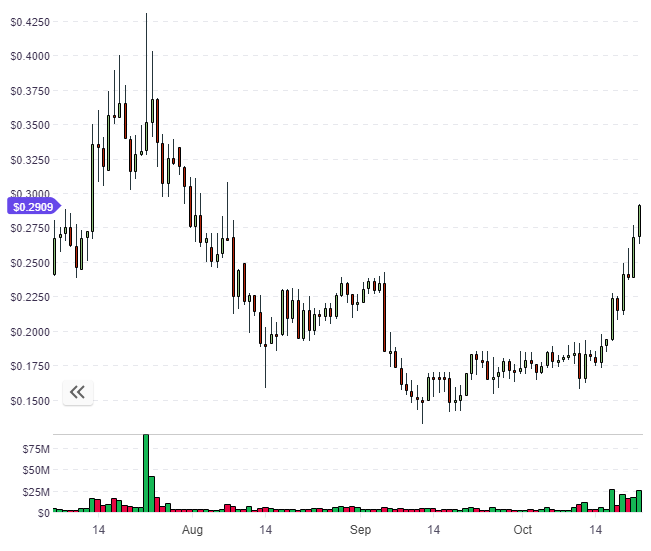 The $0.300 level was important for BAT and we should see that tested today. A move to the $0.400 level could happen this week.
The BAT project is seeking to bring digital advertising to the blockchain and improve the advertising experience for users, publishers and advertisers. Based on the Ethereum blockchain, the project is a decentralized digital ad exchange which utilizes the Brave browser- an open-source, privacy-focused browser.
NEM
The top twenty cryptocurrencies are struggling for gains on Monday, with NEM being only one of two coins in the green. NEM is up 2% and is holding above the 50-day moving average above the $0.100 level. NEM has resistance overhead at $0.110 and $0.120 and these are the next levels to watch for further gains.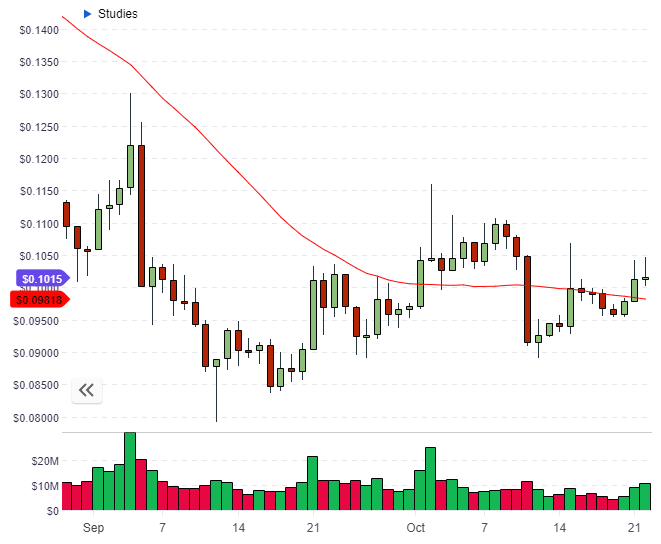 NEM announced in recent weeks that they had teamed up with NOIZchain to create all NOIZ tokens. NOIZchain is a marketplace for online advertising information- transactional data between advertisers and publishers with consumer engagement data. There is a need for security around this data and they have chosen NEM to move forward on the blockchain.
WAX
The Worldwide Asset Exchange token (WAX) has been gaining steadily in the last week and is up 6% on the day suggesting a double bottom at the $0.06 level. WAX is now trading at $0.085 and may test the $0.09 and $0.10 levels soon.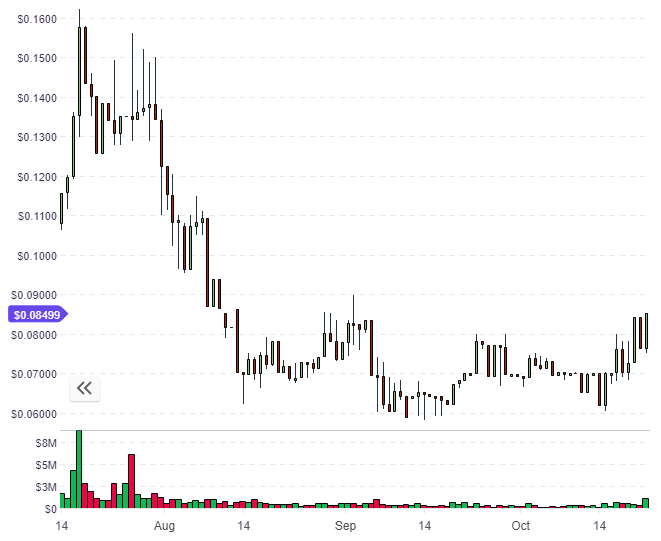 The WAX platform is part of a digital suite of tools that allows for the trade of digital or physical assets securely. Participants on the exchange gain access to an ecosystem of collectors, traders and merchants. Examples of using WAX would be to purchase video game skins or to setup an online store using the B2B tools. The company's CEO is bullish about the project, stating on the company website that,
WAX is the onramp for mass market cryptocurrency adoption.
WAX recently announced a new partnership with Terra Virtua, which is an augmented/virtual reality entertainment experience. Terra Virtua was founded by former executives from: Electronic Arts, Warner Bros, The Bitcoin Foundation, Microsoft and PlayStation VR.
The market for a project such as WAX is 400 million PC gamers who currently trade virtual assets in a $50 billion industry.
Disclaimer: information contained herein is provided without considering your personal circumstances, therefore should not be construed as financial advice, investment recommendation or an offer of, or solicitation for, any transactions in cryptocurrencies.