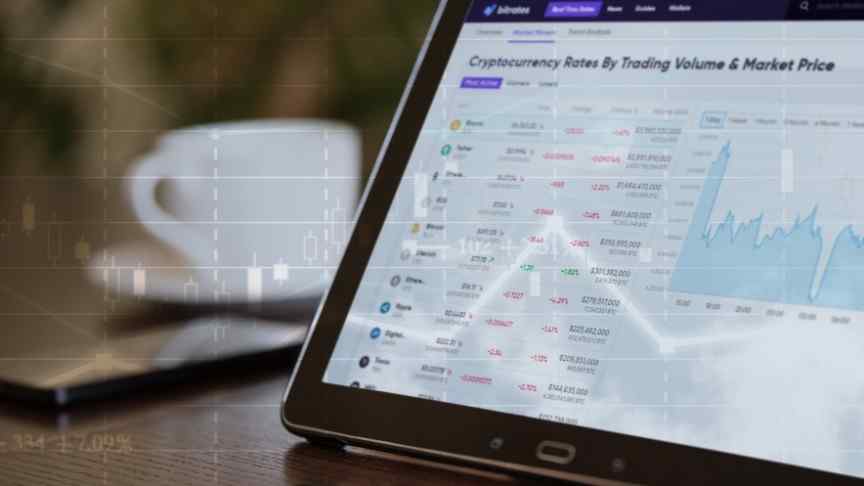 Qtum Higher on AWS Deal, Traders Eye Next Coinbase Rally, Market Analysis Oct. 19
Oct 19, 2018, 1:10PM

by
Kevin George
Qtum was higher on news that they will be partnering with AWS in China, four coins that were slated for a Coinbase listing with 0x have also seen
QTUM
Qtum was trading higher this week after news that it had partnered with Amazon Web Services (AWS) in China to create a blockchain-as-a-service (BaaS) product to support developers and businesses. Users will be able to launch their own smart contracts via an Amazon Machine Image (AMI). The two companies had been in discussions since April 2018 and the deal may give some leverage for QTUM to provide opportunities to the retail division of Amazon if they decide to go down the blockchain route.
The blockchain project's blog highlighted,
With over 5,000 nodes worldwide, QTUM is the ideal initial BaaS partner for AWS. The QTUM platform uses a proof-of-stake (PoS) consensus model to reduce the computational challenges and increase scalability throughout the platform.

QTUM Price Index
QTUM rallied on the news to trade above $4.00 but has since retreated alongside the general market, where none of the top twenty coins are showing gains. The $4.10 level will be immediate resistance for QTUM going into the weekend.
BAT
Monday's 30% rally in 0x has left traders wondering which coin will be next to see the "Coinbase effect".
In my article on Monday, I highlighted four coins that been under consideration for a listing alongside 0x,
Cardano (ADA), Basic Attention Token (BAT), Stellar Lumens (XLM) and Zcash (ZEC).
All four of these coins were positive following the 0x news and this was likely due to speculative flows as investors hope that Coinbase will begin to add coins more rapidly under its new listing procedure.
BAT is the only coin or token seeing gains out of the four this morning and part of this is due to the fact that the others are in the top twenty and are more correlated to Bitcoin and the overall market. BAT currently sits at number 41 in the list of coins by market cap and has a value of $209 million.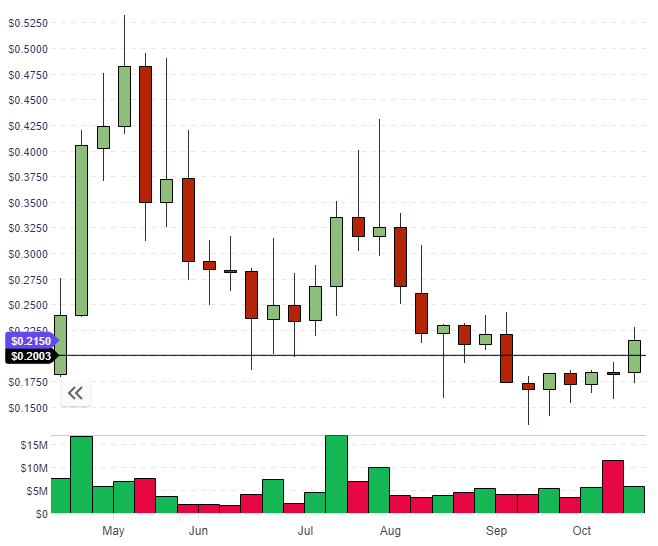 The price is up again today but only around 1% and currently trades around $0.215. As the weekly chart shows, BAT is creeping back up from the September lows and is trading above some previous support levels. A weekly close at this level or higher could see further gains ahead for BAT. One drawback in this token is that it has a billion in current circulation, however the project targets the advertising market, which saw a spend of $335 billion in 2017 so there is a lot of room for BAT to grow if the world moves to tokenization and it can take a slice of the global ad revenues as a trusted form of payment.
USDT
The tether price has remained stable this week with no escalation from Monday's sell-off. Despite this, we may not have heard the last of that story. According to CCN, tether has pulled $640 million of the stablecoin out of circulation this month, which represents over a quarter of the current market cap.
As I noted previously on tether there are a host of reasons that have contributed to the tether sell-off. One of those is that tether shares a management team with the Bitfinex cryptocurrency exchange. Rumors had been circulating recently about Bitfinex being insolvent. Theses rumors added further fuel to the story that tether is not fully backed to support a 1:1 peg versus the U.S. dollar at a market cap of over $2 billion. With new stablecoins by Gemini and Circle already trading, the recent rumors will have led to flows out of the tether coin as traders may want to diversify their dollar holdings. This scenario only makes the tether market cap issue worse if deposits are draining away.
To add to tether's woes, Mike Novogratz has criticized the project's approach to transparency. Although he is confident in the future for stablecoins he suggested that tether should focus on improving their standing in the community, rather than printing new stablecoins. He stated,
I think Tether didn't do a great job in terms of creating transparency.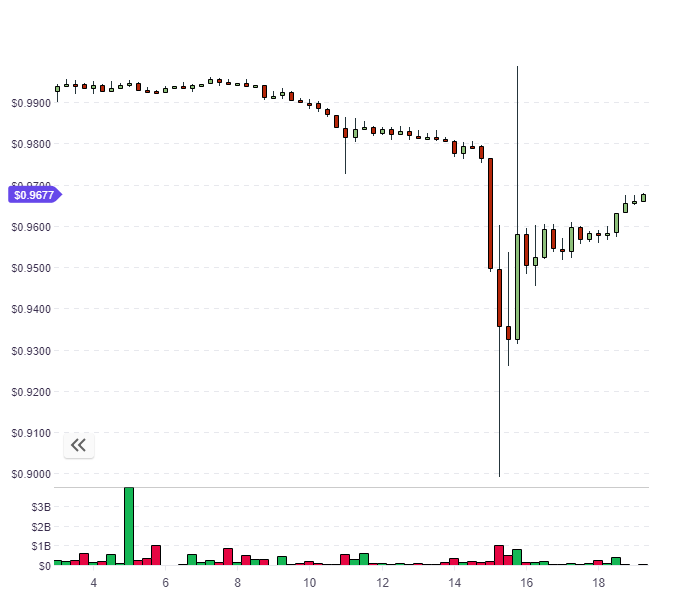 For now, Tether is still stable with a price of $0.97 but don't be surprised if we see further selling in tether that would boost Bitcoin and the overall market once more.
In other news related to Mike Novogratz, it was announced that his firm, Galaxy Digital, would be teaming up with banking giant Goldman Sachs to invest in BitGo which provides custody services to retail trading clients for cryptocurrencies. Novogratz's firm will also be the first client for Fidelity's new crypto trading and custodian service which was officially announced this week.
Disclaimer: information contained herein is provided without considering your personal circumstances, therefore should not be construed as financial advice, investment recommendation or an offer of, or solicitation for, any transactions in cryptocurrencies.