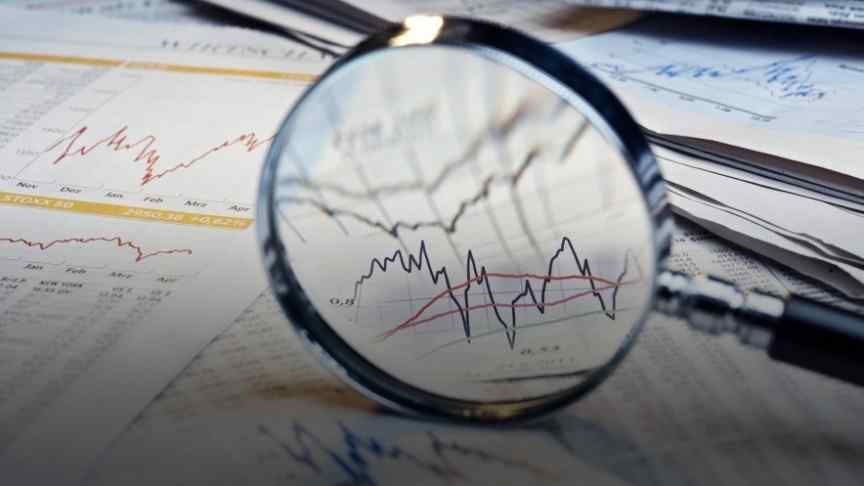 ZRX 30% Higher on "Coinbase Effect", BTC, DCR, USDT, Market Analysis Oct. 17
Oct 17, 2018, 10:59AM

by
Shira Lando
0x (ZRX) is up 30% after the coin started officially trading on Coinbase. Mike Novogratz sees a potential rally in Q1-Q2 2019.
ZRX
0x has is trading 30% higher on Wednesday after Coinbase officially introduced the token to its trading platform. Previously only available on Coinbase Pro, the unveiling of 0x on the standard platform has seen a surge in volume on the "Coinbase effect".
Other coins that Coinbase stated their intentions to "explore" were Cardano (ADA), Basic Attention Token (BAT), Stellar Lumens (XLM) and Zcash (ZEC). The addition of 0x may be quickly followed by one of the other coins as Coinbase seeks to catch up to other exchanges as the crypto platform war gets underway. Coinbase stated on its blog that,
One of the most common requests we hear from customers is to be able to trade more assets on Coinbase.
In my article four days ago I mentioned that "the chances of a move to the $1.00 level is increasing and a strong weekly close would set that up." We did get the strong weekly close and the price of ZRX now trades a whisker away from the $1.00 level at $0.98. The market has already moved through the $1.00 level on heavy buying but has since tailed off. Large holders of Bitcoin or other top ten cryptocurrencies on the Coinbase platform may have used the opportunity to diversify into 0x, which has a market cap of $518 million. The recent price action has seen the coin move up into 22nd spot on the list and is only $60 million away from the twentieth place, currently held by ZCash. The statement from Coinbase will have traders watching the other coins closely as there is potential for another quick addition.
I noted in a previous article that Coinbase users had spotted 0x appearing on the platform's tax and reporting section days before the official announcement and this will likely be a strategy used again to get the early call on any further additions.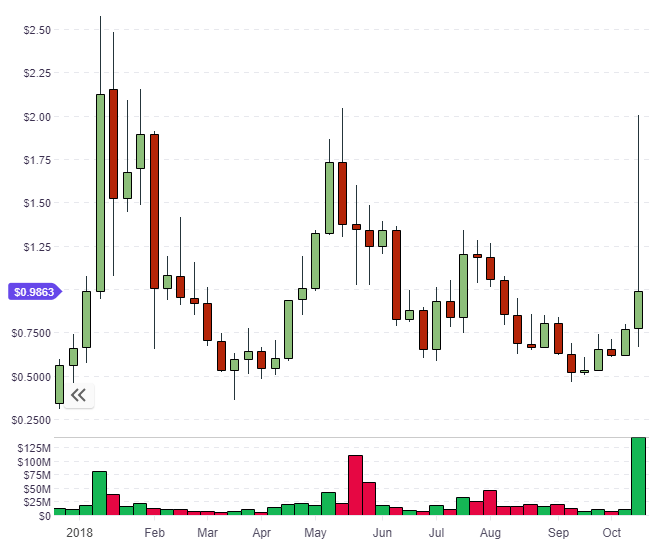 The next resistance levels on ZRX are around $1.25 and $1.75. If ZRX can get above the $2.25 level then there is nothing stopping it above there.
BTC
Billionaire cryptocurrency bull Mike Novogratz has cut his Bitcoin price projection for 2018 but sees a potential rally,
in Q1 or Q2 2019" if the institutions start coming in.
Novogratz highlighted that things take time to develop and said that he doesn't see Bitcoin going higher that $10,000 in 2018. His comments on institutional money came on the same day that Fidelity Investments - the fourth-largest asset manager in the world with $7 trillion in assets – announced that they were launching a trading exchange and a custody service to appeal to institutions. Fidelity's offering will be a standalone company called Fidelity Digital Assets.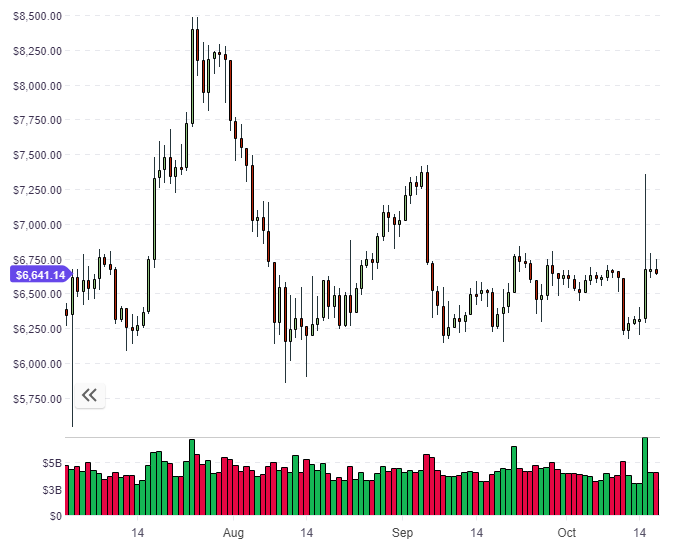 Bitcoin was flat on Tuesday after Monday's tether-related surge, so we will be watching this closely to see if it is the start of a short squeeze after a quiet few weeks in BTC.
USDT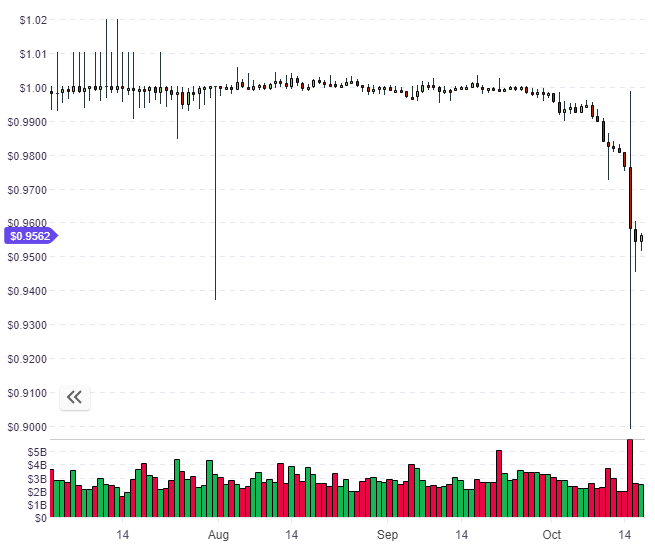 Monday's shock move in tether which saw the stablecoin break its 1:1 peg to the US dollar could be significant for the market. I'd said in a previous article that a wave of new stablecoins on the market from Circle, IBM/Stellar and Binance could see a shift of volume away from USDT. The issue for tether is that they have often faced accusations that their reserves are not substantial enough to cover the 1:1 peg and their $2.2 billion market cap. Despite providing some transparency the rumours seem to persist. The rumours of the Bitfinex exchange possibly being insolvent also didn't help as the stablecoin sees a lot of volume on the exchange.
It was noted yesterday that the Winklevoss twin's Gemini Dollar (GUSD) saw strong volume pushing the price above the $1 peg. Although tether may have the stated reserves, the competition in stablecoins is heating up.
DCR
Decred has said that it will be turning over its $21 million treasury to investors in the project. Decred's new Polietia software will make this possible and Decred's Project Lead cautioned,
Politeia is a very powerful tool: it can enable all manner of positive developments for Decred, but if used unwisely, it can lead to a wide variety of problems.
Initially, the Project Lead will maintain veto power over the spending proposals of the DCR community until this power disappears in 6-12 months.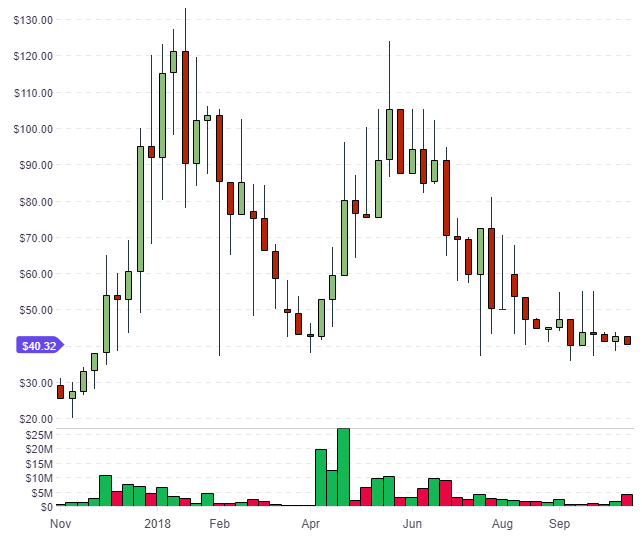 The price of DCR has been flat in the last few weeks but has still held onto the $40 level for a potential double bottom setup. A rally in the overall market could see DCR take $50 again and attempt a move back to the resistance at $70.
Disclaimer: information contained herein is provided without considering your personal circumstances, therefore should not be construed as financial advice, investment recommendation or an offer of, or solicitation for, any transactions in cryptocurrencies.