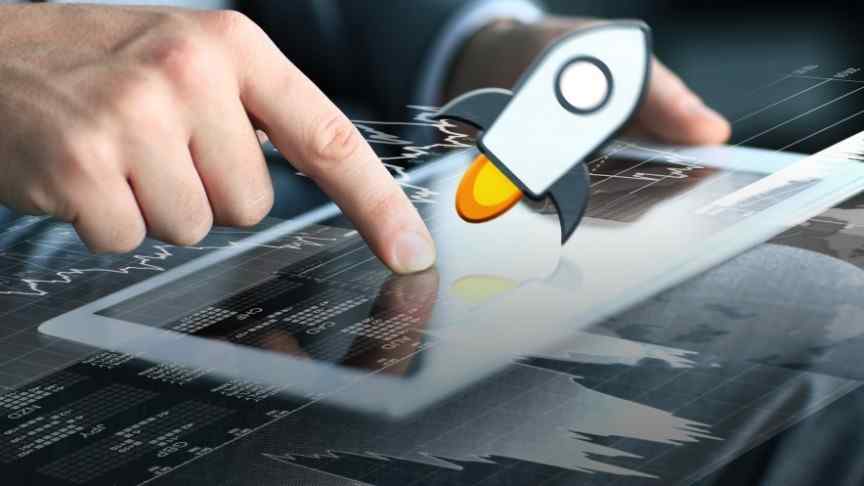 StellarX Goes Live, XRP Could Make It's Move, BCH, ETC Analysis Oct. 1
Oct 1, 2018, 8:17PM

by
Kevin George
The StellarX decentralized exchange has gone fully live. XRP closed the week with gains and may make its move on Ethereum.
XLM
StellarX, which is a decentralized exchange hosted on the Stellar Network has now come out of the beta phase. In a Medium article, the co-founder of StellarX, Christian Rudder, announced the news and talked about the plans for the exchange.
One key aspect of the exchange is that it is free to trade. Rudder summarized,
Legacy exchanges charge per trade. A "free" custodial platform, like Robinhood, profits from its customers' idle funds. …users of any Ethereum DEX… have to pay for gas, which, as we've already shown, is too expensive today and will be even more expensive in the future. Using StellarX, on the other hand, costs you nothing. We take no fees and, even above that, we refund all network costs, something no other decentralized exchange can match.
Another important element of the StellarX exchange is that it already allows fiat deposits. This is a first for a decentralized exchange, however many will likely be forced to catch up. The article also noted that the exchange already has coin listings comparable to other exchanges but aims to exceed them with their, "Anything. Anyone. Anywhere," approach to listings. StellarX also aims to have cryptocurrencies trading side-by-side with stocks, bonds, and commodities from the traditional finance world.
The cryptocurrency world continues to move fast with innovations that will threaten many established players in the finance industry. Trading financial assets with no fees will put Stellar's network at the forefront once more. Cryptocurrency exchange Binance is also in the beta phase of a decentralized exchange (DEX) and my last article talked of the EOSfinex model. These developments will force other crypto exchanges to consider their own plans for a DEX.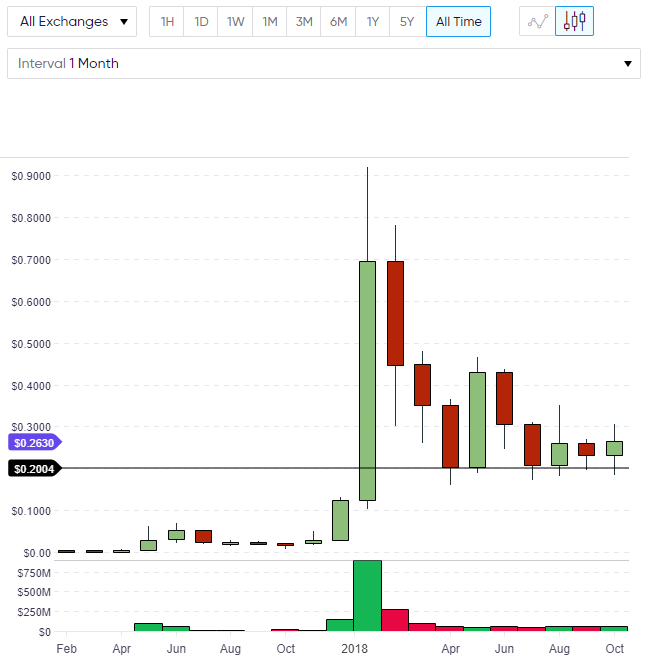 Stellar's Lumens coin had a disappointing week after failing to extend its recent gains to $0.300. The price tumbled in the early part of the week and recovered by the weekend but trades now at $0.26. On the monthly chart, September's close held support but also failed at resistance so this puts XLM in a range and a breakout will determine the next important direction.
XRP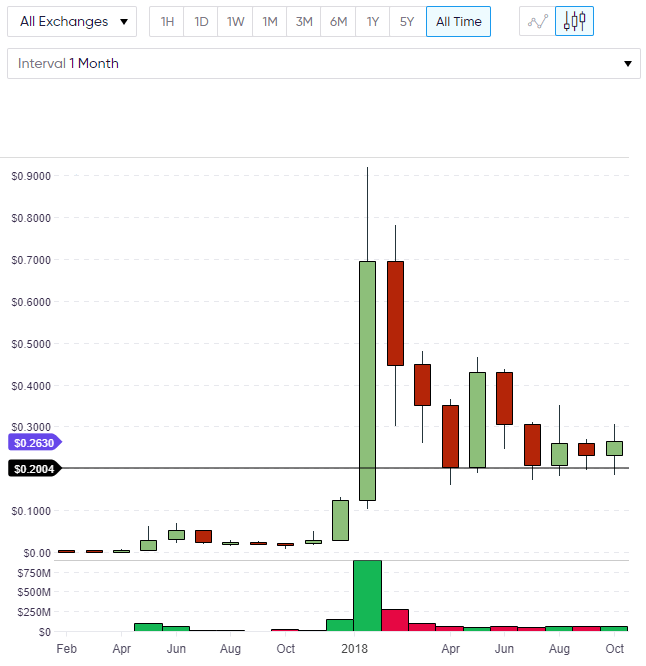 The price of XRP had a better close to the week as it reversed early week losses to close higher at $0.58. The positive close to the week gives hope that XRP will mount its challenge for Ethereum's number two spot in the list of cryptocurrencies by market cap. At the time of writing XRP trails Ethereum's valuation by only $200 million, with a $23.59 billion to $23.38 billion score. The move in XRP over the weekend is based on hopes that it will be added to the Coinbase exchange soon.
The first obstacle for an XRP move would be the $0.8-0.9 level as it tries to tackle the $1.00 level, last seen in March of this year. On the monthly level, XRP's close higher than $0.50 was also a positive and further XRP gains should come this month.
BCH
Bitcoin Cash rallied last week on news that Bitmain, one of the world's largest cryptocurrency miners, was filing for an IPO. The filing for the IPO was the first time that Bitmain had opened up its financial records and showed that the operation was in a good financial position. This is leading to hopes that Bitcoin Cash will see increased development through the use of some of the IPO funds due to Bitmain's large BCH holding. Bitmain is headquartered in Beijing, China with further offices worldwide and the company is the world's largest designer for ASIC mining chips.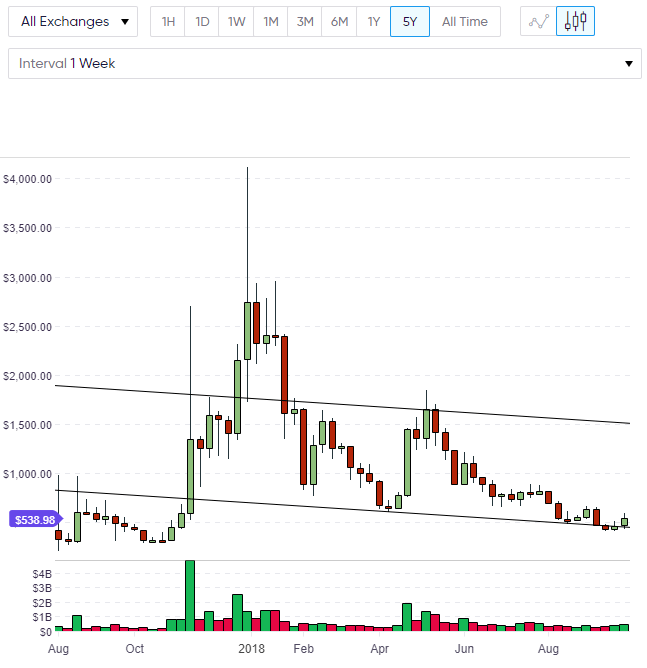 BCH rallied from early-week lows to close over 8% higher on the week and this second-consecutive gain gives some hope that we have seen the bottom in another coin. If BCH can rally further, then we may be setting up a channel with the upper target being $1,500. That would be a 182% gain in BCH. Those levels were last seen in May of this year and in the short-term, some resistance lies at $650 and $830.
ETC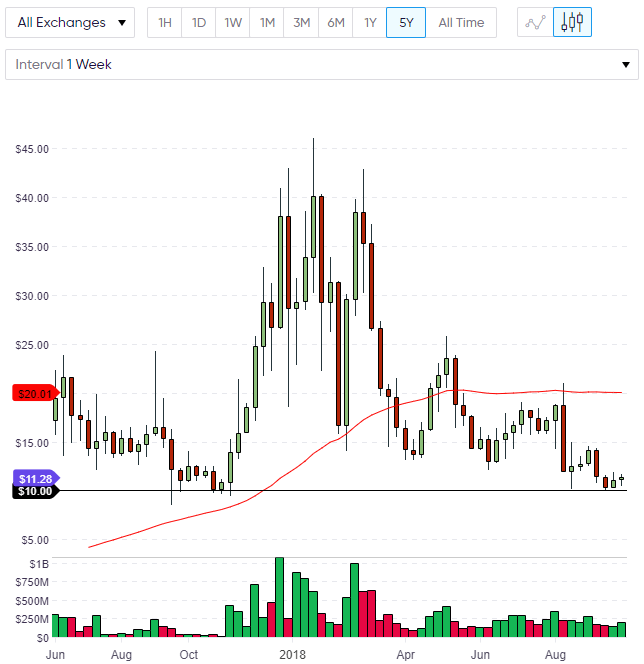 Ethereum Classic was slightly higher on the week and although the action was muted, ETC did still hold the $10.00 level again. ETC is potentially setting a low at the $10.00 level and resistance for ETC would come in at $15.00 and $20.00, where the 50 moving average currently sits. Volume has been steady in ETC and if the coin can see some news catalyst then we could see it rally through these levels. ETC is currently trading around the $11.30 level.
Disclaimer: information contained herein is provided without considering your personal circumstances, therefore should not be construed as financial advice, investment recommendation or an offer of, or solicitation for, any transactions in cryptocurrencies.