Writer

Mike is a library technician and freelance writer who spends time researching a lot of things. He is curious about everything and is continually astounded by the vast amount of blockchain projects in the world.
READ FULL BIO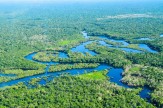 Will Amazon's Digital Currency Lead the Way to Crypto Adoption?
Amazon's rumored digital currency could be a precursor to crypto acceptance. Here's what to watch for as the commerce giant dives into crypto.
Industry
May 06, 2021 - 3 min, 42 sec read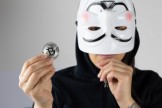 Who Was Satoshi Nakamoto? Speculation Ten Years After His Disappearance
Ten years ago, Satoshi Nakamoto disappeared. Who was he?
Industry
May 01, 2021 - 4 min, 6 sec read

Crypto Exchange IPOs: Will Coinbase's Stock Market Listing Set a Trend?
Coinbase ran its IPO on April 14, making it one of the first crypto exchanges to go public. Will this set a trend for other companies?
Industry
Apr 21, 2021 - 3 min, 55 sec read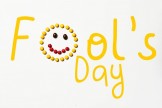 April Fools' Day 2021: A Roundup of the Crypto Industry's Best Jokes
The first day of the month marks April Fools' Day. These are the best jokes from the crypto industry this year.
Industry
Apr 04, 2021 - 4 min, 4 sec read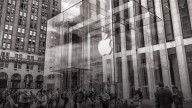 Will Apple Ever Enter the Cryptocurrency and Blockchain Business?
Apple is one of the biggest tech companies in the world, but is it interested in cryptocurrency?
Industry
Feb 19, 2021 - 3 min, 27 sec read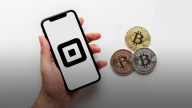 Square Has Purchased Bitcoin: Which Other Companies Hold BTC?
Square, Inc. bought $50 million worth of Bitcoin this month. Will other companies invest in cryptocurrency as well?
Industry
Oct 21, 2020 - 3 min, 20 sec read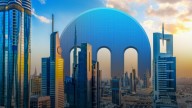 Kraken Is the First Crypto Exchange to Open a Bank; Will Others Follow?
Kraken, a popular cryptocurrency exchange, has been given approval to open a cryptocurrency bank, making it the first exchange to do so.
Industry
Sep 25, 2020 - 2 min, 31 sec read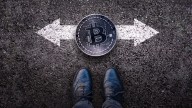 Bitcoin's Next Steps: What Will It Take For Cryptocurrency to Go Mainstream?
Five considerations for Bitcoin in 2020 and beyond.
Industry
Sep 05, 2020 - 3 min, 24 sec read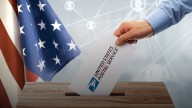 Will the U.S. Postal Service's New Blockchain Patent Reinvent Voting and Elections?
The USPS has patented a blockchain-based voting system that ties in with "voting by mail." How will it affect U.S. elections?
Industry
Sep 02, 2020 - 3 min, 30 sec read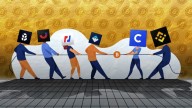 How Do Small Cryptocurrency Exchanges Fare Against Their Larger Competitors?
Big exchanges like Binance and Coinbase are well-known, but small exchanges also have a place in the crypto ecosystem.
Industry
Aug 13, 2020 - 3 min, 12 sec read