Writer

Mike is a library technician and freelance writer who spends time researching a lot of things. He is curious about everything and is continually astounded by the vast amount of blockchain projects in the world.
READ FULL BIO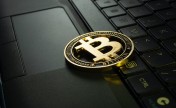 Voyager Inches Toward Recovery as Bankruptcy Proceedings Continue
Voyager Digital is trying to make a recovery as its bankruptcy proceedings continue. Will investors get their money back?
Industry
Aug 02, 2022 - 4 min, 24 sec read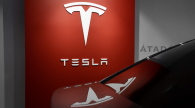 Tesla Sells Off Most of Its Bitcoin As Elon Musk Cancels Twitter Deal
Twitter has sued Elon Musk for walking back his acquisition offer. Meanwhile, Tesla has sold a large amount of Bitcoin.
Industry
Jul 25, 2022 - 3 min, 58 sec read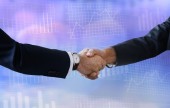 Circle Aims to Complete SPAC Deal and Stock Market Listing by Year End
The company behind the popular UDSC stablecoin plans to go public by the fourth quarter of 2022.
Industry
Jul 22, 2022 - 1 min, 56 sec read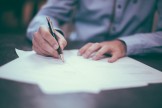 Celsius Collapse Continues as Lending Firm Files For Bankruptcy
Celsius' collapse is drawing to a close, as the company has filed for bankruptcy. Will customers regain their funds?
Industry
Jul 21, 2022 - 3 min, 41 sec read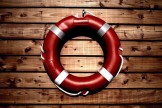 Can FTX and Nexo Rescue the Cryptocurrency Lending Industry?
Crypto lending companies are suspending withdrawals, but solvent firms like FTX and Nexo could come to the rescue.
Industry
Jul 08, 2022 - 2 min, 10 sec read

Meta: Facebook Introduces NFTs as Novi Terminates Wallet Pilot
Facebook and Instagram are introducing non-fungible tokens. Novi is discontinuing its crypto wallet.
Industry
Jul 07, 2022 - 3 min, 57 sec read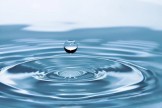 The Liquidity Crisis of 2022: Which Crypto Companies Are Most at Risk?
Crypto companies have responded to harsh market conditions by reducing their services. Can they make a comeback?
Industry
Jul 01, 2022 - 4 min, 35 sec read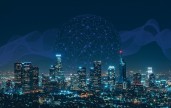 Web3 and Web5: What Are Blockchain-Based Web Standards?
Jack Dorsey has announced plans for Web5, a successor to Web3. How do these blockchain standards work?
Industry
Jun 27, 2022 - 4 min, 13 sec read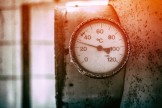 What Is Celsius Network and Why Has It Suspended Client Withdrawals?
Celsius, a popular crypto lending firm, has suspended withdrawals. Here's how it could impact the crypto industry.
Industry
Jun 21, 2022 - 3 min, 58 sec read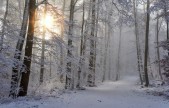 Coinbase and Gemini Are Making Cutbacks Due to "Crypto Winter"
Two leading crypto exchanges are reducing their staff due to poor market conditions. Should investors be concerned?
Industry
Jun 07, 2022 - 3 min, 43 sec read