Writer

Mike is a library technician and freelance writer who spends time researching a lot of things. He is curious about everything and is continually astounded by the vast amount of blockchain projects in the world.
READ FULL BIO

Portugal-Based Cryptocurrency Exchanges Face Bank Account Cutoffs
At least three Portuguese crypto exchanges have had multiple bank accounts closed this year.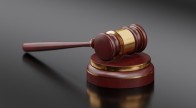 Three Arrows Capital Files for Bankruptcy; Court Proceedings Begin
Bankruptcy proceedings around Three Arrows Capital have begun. It's the latest chapter in the crypto liquidity crisis.

The U.S. SEC Is Expanding Its Cryptocurrency Enforcement Unit
The SEC has nearly doubled the size of its cryptocurrency enforcement unit. How will this impact the crypto world?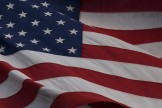 U.S. Regulators Introduce E-Cash Bill As Step Toward Digital Dollar
Lawmakers in the United States have put forward a bill that could lead the Treasury to create a digital dollar.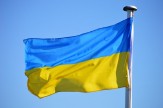 Ukraine Has Legalized Cryptocurrency as Donations Surpass $100 Million
Amidst an influx of crypto donations, Ukraine's president has signed a law that creates a legal market for cryptocurrencies.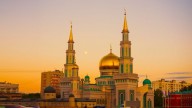 Will Cryptocurrency Exchanges Limit Access to Russian Users as War Continues?
Some crypto exchanges have put in place limited restrictions on Russian users. Will restrictions become more thorough?

How Will the Russia-Ukraine War Impact the Cryptocurrency Sector?
Russia has declared war on Ukraine and launched an invasion; the event could impact the crypto sector and traditional finance.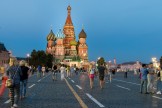 Will Russia Ban Cryptocurrencies? Regulations Could Change in the Country
Russia's central bank could impose a ban on cryptocurrencies, but some doubt that such restrictions will be implemented.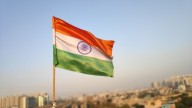 India Could Ban Cryptocurrency, Create CBDC With Upcoming Law
India is preparing a bill that could impose a ban on crypto and make way for a central bank digital currency.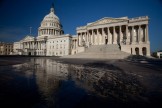 The U.S. Senate Has Passed Its Crypto Tax Bill: How Will It Affect the Industry?
A new U.S. bill could affect competition within the crypto industry.