Writer

Mike is a library technician and freelance writer who spends time researching a lot of things. He is curious about everything and is continually astounded by the vast amount of blockchain projects in the world.
READ FULL BIO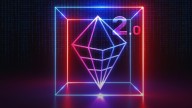 Ethereum 2.0 Is On the Way: The State of the Project So Far
Ethereum is approaching a major upgrade: version 2.0. The upgrade's first testnet has just gone live―and now, even more progress is on the way.
Ethereum
May 24, 2019 - 4 min, 3 sec read
All the post are loaded