Writer

Mike is a library technician and freelance writer who spends time researching a lot of things. He is curious about everything and is continually astounded by the vast amount of blockchain projects in the world.
READ FULL BIO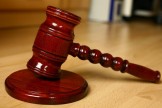 Craig Wright Cleared in Legal Case Over Early Bitcoin Business
Wright will only pay $100 million following a legal case concerning his former business partner.
All the post are loaded