Writer

Mike is a library technician and freelance writer who spends time researching a lot of things. He is curious about everything and is continually astounded by the vast amount of blockchain projects in the world.
READ FULL BIO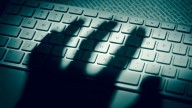 How to Avoid Crypto Scams: Advice for New Bitcoin Investors
Cryptocurrency-related fraud steals billions of dollars in Bitcoin each year. Here's how investors can avoid becoming victims.
All the post are loaded