Writer

Mike is a library technician and freelance writer who spends time researching a lot of things. He is curious about everything and is continually astounded by the vast amount of blockchain projects in the world.
READ FULL BIO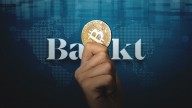 Too Little, Too Late: What Does Bakkt's Underwhelming Launch Mean?
Bakkt's first few days have produced low trading volumes. Will Bakkt live up to expectations, or will it continue to struggle?
Bitcoin
Sep 29, 2019 - 3 min, 43 sec read
All the post are loaded