Writer

Mike is a library technician and freelance writer who spends time researching a lot of things. He is curious about everything and is continually astounded by the vast amount of blockchain projects in the world.
READ FULL BIO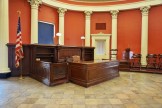 Sam Bankman-Fried's Upcoming Trial: All About the FTX Founder's Court Case
Sam Bankman-Fried faces federal charges following the collapse of FTX. He is now awaiting trial. Here's what you should know.
Markets
Sep 13, 2023 - 3 min, 43 sec read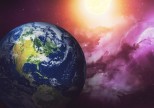 TerraUSD Prices Are Falling—What's the Future of the Stablecoin?
TerraUSD prices have fallen dramatically over the past week. Can the stablecoin recover its $1.00 price peg?
Markets
May 12, 2022 - 3 min, 45 sec read

Honduras and Malaysia Are Expected to Make Bitcoin Legal Tender
Two more countries could declare Bitcoin legal tender following El Salvador's similar decision last year.
Markets
Mar 24, 2022 - 1 min, 54 sec read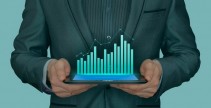 What Price Will Bitcoin Reach in 2022? Predictions for the Next Year
Experts have predicted that BTC's price could rise as high as $250,000 next year—or fall as low as $10,000.
Markets
Dec 31, 2021 - 2 min, 2 sec read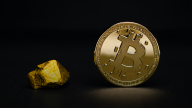 Bitcoin vs. Gold: Will Crypto Investors Choose Crypto Over Gold?
Several high-profile investors and financial firms have recently touted the advantages of Bitcoin over gold. Are those advantages guaranteed?
Markets
Nov 25, 2020 - 3 min, 46 sec read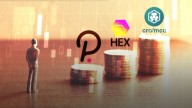 Hard-to-Rank Tokens: Three Cryptocurrencies That Have Controversial Value Assessments
Cryptocurrencies can be subject to unusual decisions, posing challenges to the market aggregators that rank them.
Markets
Sep 11, 2020 - 3 min, 30 sec read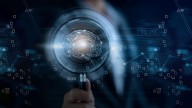 Code, Not Capital: Why Some Crypto Ranking Sites Are Focusing On Development Activity
Crypto projects have devoted dev teams, but they don't all move at the same pace. Can development activity rank each coin in a meaningful way?
Markets
Nov 27, 2019 - 3 min, 58 sec read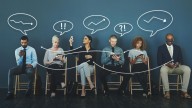 Copy Trading: Can Following the Experts Boost Your Crypto Trading Profits?
Copy trading, aka "mirror trading" or "social trading," allows you to imitate expert investors. But is it really worthwhile?
Markets
Nov 10, 2019 - 3 min, 56 sec read

Up, Up, and Away: How Cryptocurrencies Are Dealing With Inflation
Most cryptocurrencies experience inflation―as they issue or create new coins, their value begins to fall. How can they keep this under control?
Markets
Aug 28, 2019 - 4 min, 48 sec read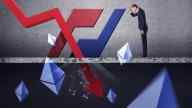 Ethereum Crashes Again: Is BitMEX Exchange to Blame?
Ethereum fell by 8.6% this morning after BitMEX advised investors to short sell. Is BitMEX truly to blame, or are there other factors involved?
Markets
Sep 13, 2018 - 1 min, 21 sec read