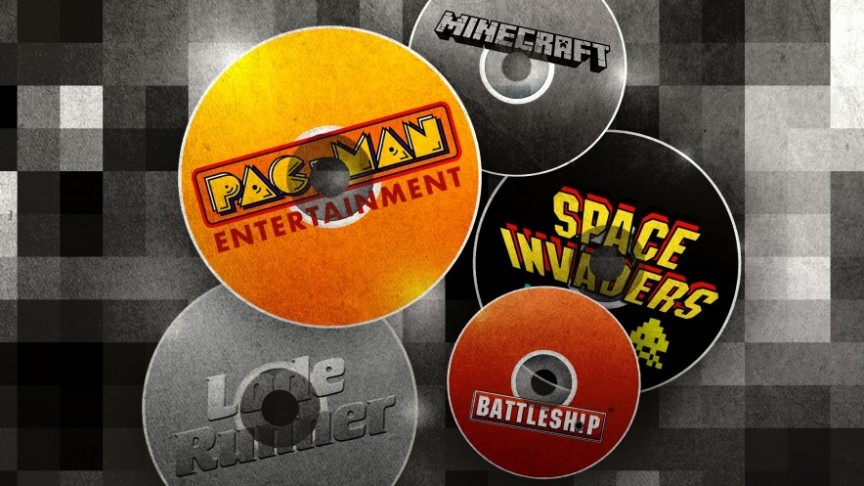 Game On: Five Classic Games Reinvented For the Blockchain Era
Sep 25, 2019, 12:18PM

by
Mike Dalton
The newest video games are marvels of technology, but old classics won't ever be forgotten―and some have even been updated to rely on blockchain.
Cutting-edge video games attract a lot of attention, but many people still have a soft spot for classic games as well. Retro games like Pac-Man, Space Invaders, and Lode Runner are truly timeless, and some recent indie games like Minecraft have become instant classics as well. Even board games like Battleship have made it to the online era.
As it turns out, all of these games have been adapted for different blockchain platforms. This might seem to be a simple task, but it's more complex than it looks. Admittedly, these games don't rely solely on a blockchain, but they do make extensive use of the technology. Here are five games to take a look at next time you crave classic entertainment.
Pac-Man on NEM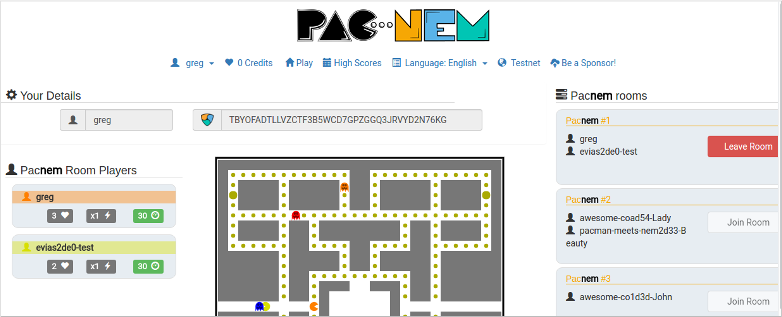 Pac-Man machines once allowed arcade operators to earn money quarter by quarter, and PacNEM is an attempt to recreate that business model. The game runs on the NEM blockchain and allows players to spend special XEM tokens as play credits. It also dispenses collectible "vanity tokens" as prizes, and records your high score in NEM's transaction data.
You can try PacNEM for free even if you don't have an NEM address: just go to this site, choose to play a sponsored game, and create a room. You won't be able to play for long, and you won't win any prizes, but you will be able to play a demo. It's also possible to fund PacNEM games as a sponsor and receive advertising space in return.
Battleship on Waves

Battleship is a simple guessing game, and thanks to its naval theme, it's a perfect fit for the Waves blockchain. Waves Sea Battle allows you to find an opponent, challenge them to a match, and place a bet on the outcome of the game. In this case, Waves is mainly being used to handle payments and payouts, so it's not a terribly ambitious project.
If you want to play Sea Battle, you'll need to install Waves Keeper―a browser plugin that also serves as a crypto wallet. You might need to wait a while to find an opponent: when we tried to access the game, nobody was available for a match. That said, there were some previous players on the same day, so the site is clearly still active.
Space Invaders on EOS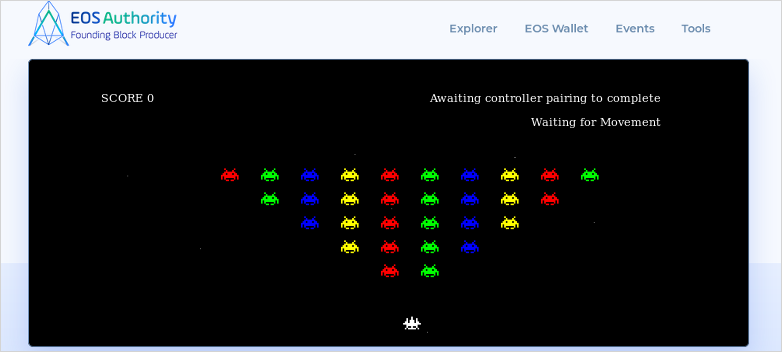 EOS Authority hosts a clone of Space Invaders, the retro alien shooter. It doesn't pay out cryptocurrency to players: instead, the game is meant to show just how fast the EOS blockchain really is. Every time you move left or right, your action is sent to the game via an EOS transaction. This takes just 500 milliseconds, according to EOS Authority.
Space Invaders is free to play, and you don't need an EOS wallet―just use the testnet version on this page. The game's controls are somewhat unwieldy, though: you will need to open separate browser windows for controls and display. Obviously, simpler clones exist, but this is nevertheless a fun way to watch EOS transactions in real-time.
Lode Runner on Bitcoin Cash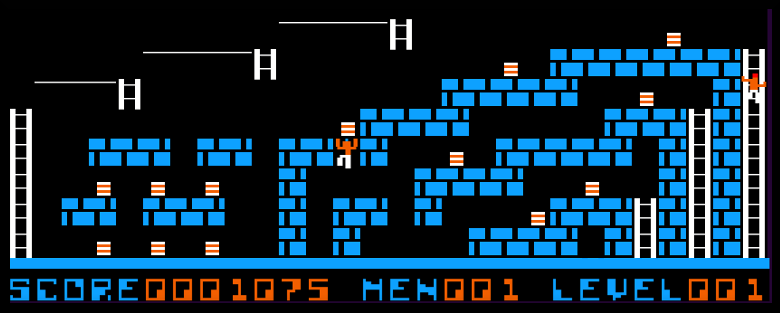 Lode Runner is a gold-collecting game originally released on early home computers, and now, it has been integrated with Bitcoin Cash's SLP Protocol. This version of the game uses special crypto tokens to track game progress: you can purchase LVL tokens, then deposit them to start the game at that level or to continue after you lose the game.
You don't need to buy LVL tokens to play the game, but since there are 150 levels, you will probably need a few extra lives. Of course, being forced to pay for save files is hardly a "feature," but it's an impressive showcase for Bitcoin Cash's capabilities. Fortunately, each LVL token costs exactly one cent, so it's not too much of a burden for players.
Minecraft on Ethereum

Minecraft is much newer than the other games discussed in this article, but it's a classic in its own right. Cryptovoxels, an Ethereum-based project, comes very close to recreating it with a blockchain twist. Essentially, Cryptovoxels uses non-fungible Ethereum tokens to represent virtual parcels of land, which appear to players as a blocky, customizable world.
It's free to visit existing locations: simply visit Cryptovoxels, click "play now," and roam around. On the other hand, if you want to buy your own property, that will cost you some ETH. Once you buy your own property, you can build it block-by-block and use it to showcase images and media. You can also re-sell your property via the OpenSea digital asset marketplace.
Are These Games Worthwhile?
For the most part, these games are not terribly advanced or original, and they aren't extremely popular. It's hard for simple blockchain games to compete with the countless similar games that exist elsewhere. Still, these games serve a purpose: each game is an entertaining proof-of-concept that demonstrates what blockchain tech can accomplish.
The future has much more in store when it comes to blockchain-integrated games: in fact, several major companies have plans to introduce blockchain technology to mainstream video games. Blockchains and cryptocurrency provide a way to tokenize data and transfer it efficiently and securely―and that applies to any sort of game, old or new.
Disclaimer: information contained herein is provided without considering your personal circumstances, therefore should not be construed as financial advice, investment recommendation or an offer of, or solicitation for, any transactions in cryptocurrencies.