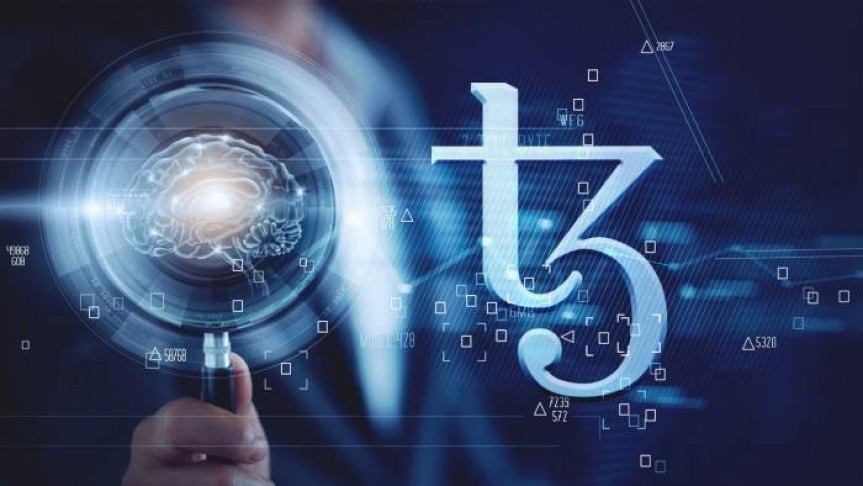 Investors Outraged following Tezos Demands KYC Verification a Year after ICO
Jun 17, 2018, 7:19AM
After raising over $230 million in its ICO last year, Tezos is now forcing investors to complete a KYC check before receiving their tokens.
Self-governed smart contract platform Tezos may be in trouble over some recent questionable decisions made by those leading the project. On June 10, the Tezos Foundation announced that it would conduct mandatory background checks on everyone that participated in the project's initial coin offering (ICO) that ended in July of last year, and raised over $232 million. According to the statement, every investor will need to comply with Tezos' know-your-customer and anti-money laundering (KYC/AML) checks in order to receive their tokens after the launch of the platform's beta blockchain.
The Tezos Foundation has justified its position on these checks by stating that "it is important to comply with a rapidly evolving regulatory landscape" and that compliance with such regulation "has become the norm for blockchain projects". Investores, however, were not informed about the future implementation of such checks at the time of purchasing the platform's tokens (XTZ).
The primary concern brought up by those invested in the Tezos platform is that the move not only represents a gross violation of user privacy to some, but also contradicts the platform's principles of self-governance and decentralization. Other concerns voiced on social media platforms such as Reddit also involved the possibility of the Tezos Foundation sharing investors' personal data with tax authorities around the world.
The Tezos Foundation has not yet released an official statement detailing the repercussions involved if an investor chooses not to complete the KYC checks. While most would believe that it is reasonable to expect a refund in such a scenario, that may not happen either. A loophole in the ICO contract may make it possible for the Foundation to leave many of its investors in a lurch if it so desires.
The document specifically states,
The contributor understands and accepts that TEZOS cannot guarantee that contributors shall have any allocation of XTZ when the TEZOS Network is created.
A Different Approach
The cryptocurrency community was quick to point out that the Tezos Foundation could have handled the compliance situation in a much better way. Some, for instance, proposed a system where "the genesis block would only allow transfers to known exchanges that already require KYC checks." Others clamored for a radically different approach, proposing that a fork be created of the project where every investor would receive tokens irrespective of whether or not they completed the KYC/AML checks. There is a significant likelihood that the plan will materialize, especially since cryptocurrency forks are relatively common in today's market. Joining the discussion were key figures in the comminuity such as Vitalik Buterin, who discredited the move as "backwards" in a Tweet in which he opined
Why can't third parties just run a script to scan the BTC/ETH blockchains, see how much everyone contributed, calculate how much XTZ everyone should get, and generate the genesis block without Tezos Co involvement? That's how the Ethereum launch worked.
A Self-Governed Fork
In another tweet, Buterin even linked to a program written in Python that would theoretically carry out his proposal with modifications made for the Tezos ICO. He concluded by stating that the script "also ensures full transparency of the distribution" as there would then be "no way to hide secret premines."
It is entirely likely that such a fork would go on to become more popular than the original Tezos platform itself as a significant percentage of its investors are supporting the move. However, all discussion revolving around a possible fork of Tezos is nothing more than conjecture at this point as the platform's underlying source code has still not been made open-source by its developers, Dynamic Ledger Solutions. While this is expected to change when the beta of the blockchain launches, nobody knows when exactly that will happen.
The Future of Tezos
In the past year since the platform's public debut in May 2017, Tezos has not made good on many of its promises, with even the upcoming beta launch been pushed up from early this year to the end of 2018 instead. Even from the outside, it is evident that the project is plagued by internal conflicts, which also led to the eventual reorganization of the Tezos Board in February.
Ultimately, it remains to be seen whether or not Tezos will actually force its contributors to complete the KYC/AML compliance procedure. The truth will eventually only be known when the Foundation will actually disburse XTZ tokens to the public.
Disclaimer: information contained herein is provided without considering your personal circumstances, therefore should not be construed as financial advice, investment recommendation or an offer of, or solicitation for, any transactions in cryptocurrencies.