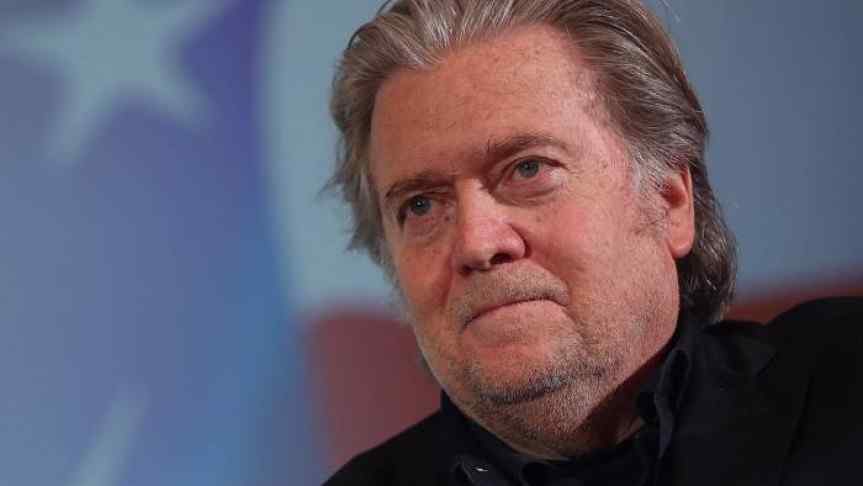 Steve Bannon All In on the Revolutionary "Disruptive Populism" That Is Cryptocurrency
Jun 15, 2018, 8:30AM
Steve Bannon is buying into Bitcoin. An advocate of crypto dating back to 2016, the former White House Strategist will not be a silent observer.
Former White House Chief Strategist Steve Bannon is back in the news, this time for an intriguingly differnet reason than in months past. Bannon sat down with Jeremy Peters and Nathaniel Popper of the New York Times to discuss his interest in and expectations for Bitcoin and other cryptocurrencies. In typical Bannon fashion, he made waves with some of his comments, at one point comparing crypto's potential impact on the financial world to that of Donald Trump in the political arena, saying "It's disruptive populism".
Banon presented a bi-partisan mindset, speaking both to the decentralization of cryptocurrency and the accountability of Wall Street. In the end, Bannon appears to be intrigued, perhaps even excited, about the ability to remove the power that banks and financial institutions presently hold.
It was pretty obvious to me that unless you got somehow control over your currency, all these political movements were going to be beholden to who controlled the currency. / Steve Bannon
Talk of decentralizing currencies will always play to advocates of crypto, but it carries more weight from someone involved at the higher levels of both banking and politics. Bannon's success at both Goldman Sachs and Bannon & Co. speak to his knowledge of the financial market, and his presence in the White House reveals that crypto's impact in politics is true. John McAfee is another name in the political arena looking to increase awareness and understanding of cryptocurrencies.
The extent of Bannon's potential influence in the crypto arena is unknown at present. His reputation tied to any individual tokens will likely have an unpredictable effect. Nevertheless, he is a man whose interest was peaked by Bitcoin back in 2016, but the presidential trail took priority. Now that he is free of commitment, it will be an interesting development to watch.
Disclaimer: information contained herein is provided without considering your personal circumstances, therefore should not be construed as financial advice, investment recommendation or an offer of, or solicitation for, any transactions in cryptocurrencies.