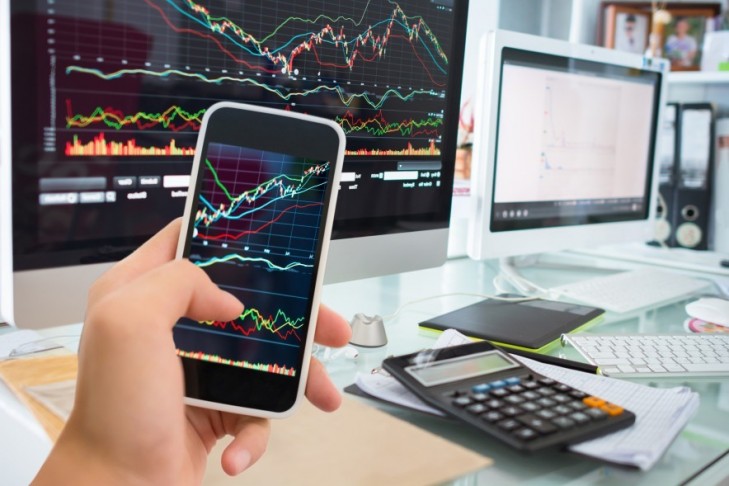 ChainLink Rallies 82% on Coinbase Listing, XRP, QTUM, EGT, Jul. 1
Jul 1, 2019, 10:18PM

by
Kevin George
ChainLink rallies 82% on Coinbase listing. Egretia sees similar gains as it looks to leverage a large user base. QTUM aims for privacy first.
LINK
ChainLink has rallied 82% for the week after the coin was listed on Coinbase and Coinbase Pro. The so-called "Coinbase Effect" where cryptocurrencies rally on a listing to the influential currency exchange is obviously still a factor for the right coin. The move is a welcome seal of approval for LINK which sees Binance account for 50% of its trading volume and Coinbase will likely bring more U.S. trading volumes to the coin.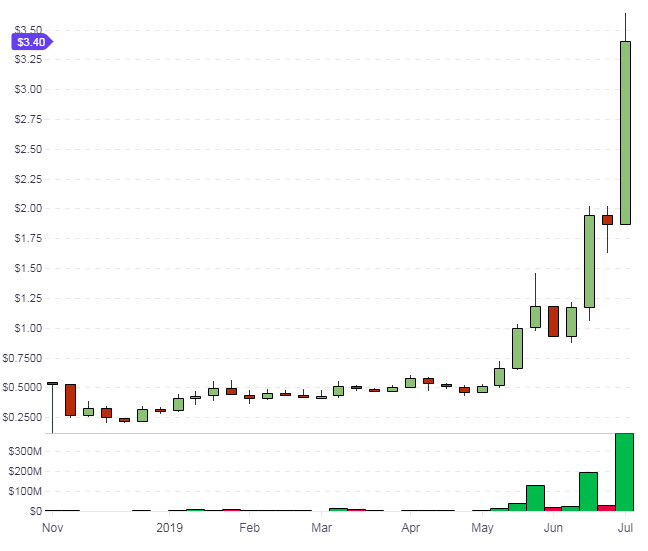 ChainLink aims to connect smarts contracts to external data, events, and payments. The Swift banking system and Google are two organizations that LINK has worked with. It was recently announced that Swift would allow blockchain platforms to access its GPI instant payments system. In its recent report on the future of payments, Swift stated that 55% of its cross-border are now being made with GPI and the opening of its platform to blockchain could be a major blow to the likes of Ripple's XRP, which was aiming to bring their technology to the same space.
ChainLink's recent price surge has seen the project's market cap break the $1 billion barrier at $1.22 billion. The current supply is 350 million Link of a potential 1 billion.
XRP
The Swift efforts to allow blockchain projects to utilize the GPI payments system is a clear attempt to defend their patch from blockchain upstarts, primarily XRP. Another obstacle for XRP was seen with the introduction of a new product from VISA, which will also leverage DLT technology to target business-to-business (B2B) transactions. B2B Connect uses the Hyperledger Fabric software developed by IBM and hosted by Linux. The project has taken two years to launch and is a fully-centralized offering from VISA.
As for Swift's GPI, 3,500 banks have already signed up, and combine to transact $300 billion a day over the service, roughly half of Swift's overall daily volume. The arrival of these legacy payment providers is a clear headwind for Ripple. Cryptocurrency enthusiasts may care whether a project is decentralized but financial institutions won't, especially when it's deployed by trusted names in the payments world.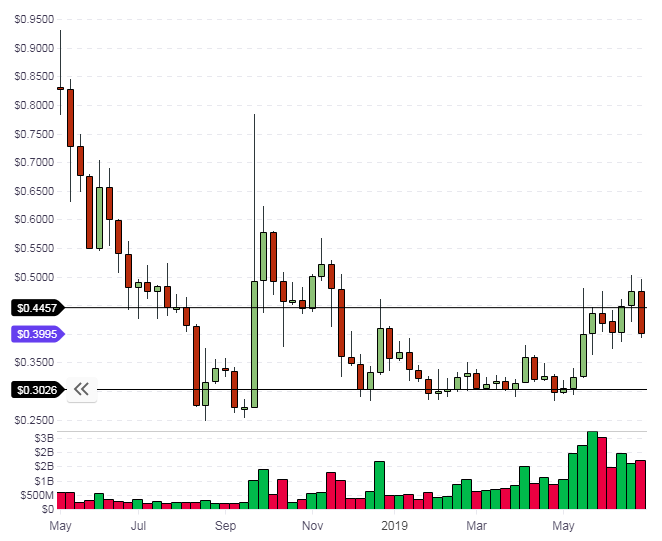 Ripple's current market cap is $17 billion, whilst VISA has a market value of $380 billion. The price of XRP is currently trading at $0.39 and the recent sell-off will make this an important week. If the price closes in this range then it may attempt to retest the support at $0.30 which the market took months to climb up from.
QTUM
QTUM was 23% higher on the week as the market shrugged off the bearishness of the market. The China-based smart contract platform has been quietly making
The coin was recently added to Binance's Trust Wallet, whilst the project revealed it would be moving towards privacy, following the QTUM 2.0 update in September.
The project's founder Patrick Dai commented:
After we release Qtum2.0 in September, we will working on QIP19, it will enable use Mimble Wimble Technology to release confidential assets on Qtum, we did huge research on all privacy solutions, and we think the MW Technology is one of the best.
Qtum is the first UTXO based Smart contract Platform and the move to privacy would make it the first smart contract platform to include such features.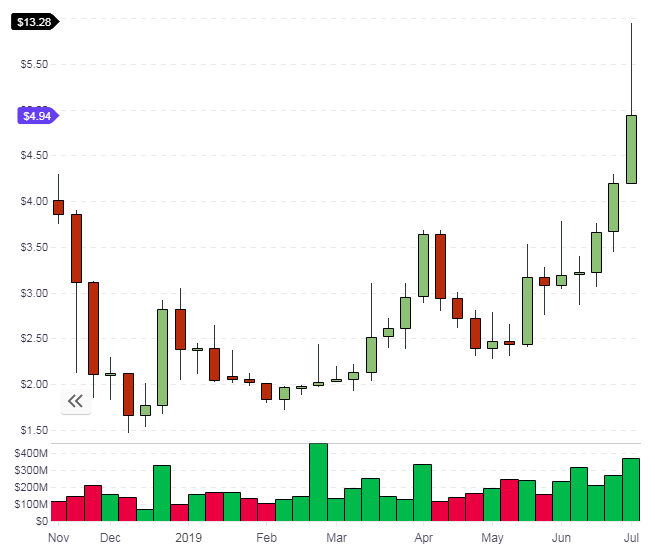 The price of QTUM trades just below $5.00 after trading near $6.00 last week. More stubborn resistance will be met in the $14-22.00 zone for QTUM so it would be best to watch how the coin performs at these levels if you are currently holding.
EGT
Another big performer on the week was Egretia (EGT) with a 75% move on the week. Egretia is the world's first HTML5 blockchain platform, which currently hosts 200k developers and 1bn mobile users. The platform looks to support mobile games and currently hosts the popular Football Master.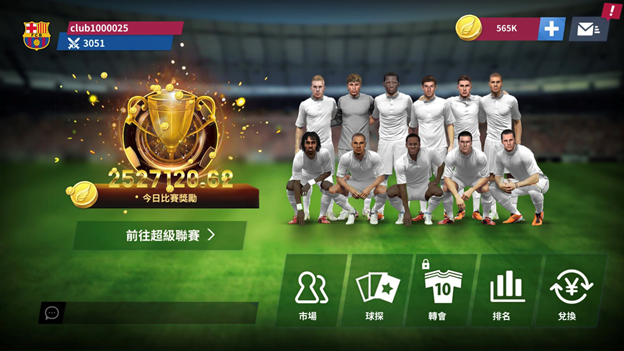 EGT has its own public chain based on the Delegated Proof of Stake (DPoS) consensus mechanism, which is aimed at optimizing HTML5 game performance. Using DPoS has shown a high processing power of more than 2,000 transactions per second for the EGT blockchain.
Egretia also leverages its own utility token, Egreten, to be used on the platform, where users can buy or sell items and pay for the content, take part in promotions, or get Egreten as a reward for participating in crowdfunding campaigns. This becomes more significant when we consider the 1 billion user number.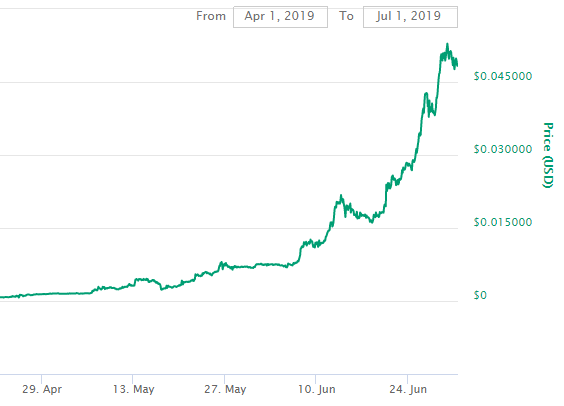 EGT now trades at $0.04 with a market cap of $200 million and half of its total 8 billion coins in circulation. The performance of EGT in the last months highlights that the key players in the cryptocurrency industry are still open to change and value still exists in researching new projects.
Disclaimer: information contained herein is provided without considering your personal circumstances, therefore should not be construed as financial advice, investment recommendation or an offer of, or solicitation for, any transactions in cryptocurrencies.