Writer

Nick is a news reporter for Bitrates, covering stories from the cryptocurrency world. With an educational background in business, his professional background was mostly related to selling high-end IT solutions, until he discovered his passion for writing. As a strong supporter of Blockchain, he hopes to contribute as much as possible, to introduce more people to this innovative technology. Nick is a resident of Greece
READ FULL BIO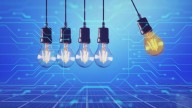 Australians Can Pay Utility Bills in Crypto with Gobbill, Cointree Partnership
Crypto exchange Cointree has partnered with digital bill payment company Gobbill, to offer Australians the ability to pay utilities in cryptos.
Industry
Aug 21, 2018 - 2 min, 6 sec read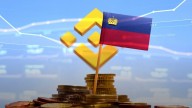 Binance and Liechtenstein Cryptoassets Exchange (LCX) Partner to Create Binance LCX
Binance announced a partnership with LCX for the creation of Binance LCX exchange, to enable the purchase of cryptocurrencies for fiat currencies
Industry
Aug 17, 2018 - 2 min, 1 sec read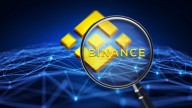 Binance Releases Demo Revealing the Core Functions of its Decentralized Exchange
Binance's CEO Changpeng Zhao was thrilled as he shared a demo video of the Binance DEX, which will operate on the company's native blockchain.
Industry
Aug 10, 2018 - 1 min, 51 sec read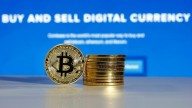 Coinbase Announces New Features and Lists Ethereum Classic on its Trading Platform
Coinbase introduced a purchase limit increase and an instant trading feature. These enables easier trading for Coinbase's customers.
Industry
Aug 08, 2018 - 1 min, 31 sec read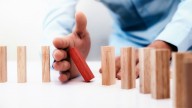 Xiongan Blockchain Fund Denies Allegations for Government's Support Withdrawal
Xiongan Blockchain fund and Li Xiaolai deny the China Business Journal's claim that the Hangzhou government will halt funding for the project.
Industry
Jul 27, 2018 - 1 min, 34 sec read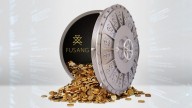 Asian Asset Managment Firm Fusang Creates Crypto Vault Service
Fusang Investment Office launches a crypto vault service, aimed at offering institutional investors a secure storage solution.
Industry
Jul 23, 2018 - 1 min, 20 sec read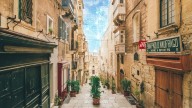 Malta Creates Pilot Project for Decentralized Stock Exchange with Binance and Neufund
Tokenized securities issuer Neufund and Binance will run a pilot with Malta's Stock Exchange, to create a decentralized stock exchange.
Industry
Jul 20, 2018 - 1 min, 48 sec read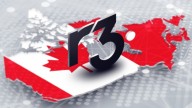 Canadian Credit Union Coalition Joins Forces with the R3 Blockchain Consortium
The Large Credit Union Coalition (LCUC) joins R3's consortium to deliver the innovative Corda blockchain to Canadian financial institutions.
Industry
Jul 18, 2018 - 1 min, 44 sec read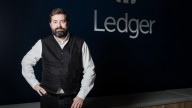 Ledger is Developing a Crypto Vault Service for Financial Institutions
Ledger is developing a vault service for financial institutions. As its value surges, it is also attracting large corporate investments.
Industry
Jul 11, 2018 - 1 min, 59 sec read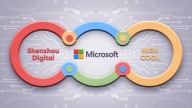 Microsoft Announces Blockchain-based Partnership in Taiwan
Microsoft announced a strategic partnership with Shenzhou Digital and High Cool to deliver blockchain-based products as Taiwan becomes tech hub.
Industry
Jul 04, 2018 - 2 min, 53 sec read