Writer

Nick is a news reporter for Bitrates, covering stories from the cryptocurrency world. With an educational background in business, his professional background was mostly related to selling high-end IT solutions, until he discovered his passion for writing. As a strong supporter of Blockchain, he hopes to contribute as much as possible, to introduce more people to this innovative technology. Nick is a resident of Greece
READ FULL BIO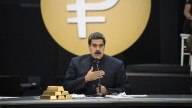 Venezuelan President Maduro: el Petro Crypto to Be Official Accounting Unit of PDVSA
President Maduro announced el Petro will be an official national currency, alongside the revaluated Bolivar, in an attempt to revive the economy.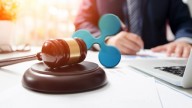 Court Rules in Ripple's Favor, Lawsuit Will Now Go to the Federal Courts
The lawsuit against Ripple will ultimately be decided in federal courts, which could create a precedent in the classification of other cryptos.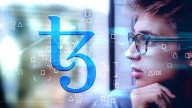 Tezos Investors Struggle to Claim Their Tokens as the Betanet Goes Live
Tezos launches its betanet, prompting ICO contributors to claim their tokens. Several users worry due to the complexity of the process.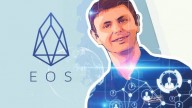 EOS Founder Takes Risk, Proposes Constitutional Changes to Mitigate ECAF Power
EOS founder Dan Larimer proposed a constitutional change to limit ECAF's authority. The recent account freeze exposed potential security issues.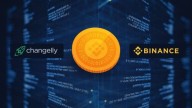 Changelly Announces Binance Coin Listing on Its Platform
Changelly announced the listing of Binance Coin to its platform. The broker will provide more users with access for the direct trading of cryptos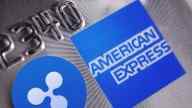 American Express Partners With Ripple For Easy Cross-Border Payments
Ripple and American Express representatives spoke about their partnership during Money 20/20. They aim to improve cross-border payments for SMEs.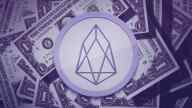 Ten Wallets Appear To Be Holding 50% Of All EOS Tokens
EOS genesis snapshots show that 50% of all EOS tokens are held by 10 wallets. As exchanges appear to own them, concerns about security arise.
EOS Asia Announces Candidacy as a Block Producer for EOS
EOS Asia, has announced its qualification as an EOS Block Producer candidate. Elections will be conducted after the EOS Mainnet launch on June 2.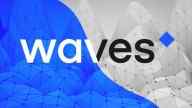 Dubious Strike Off Filing Raises FUD Over Waves Platform
Rumors abound of bankruptcy and malpractice by the Waves platform. There seems to be little support for the accusations.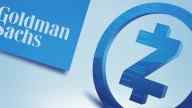 Goldman Sachs Subsidiary Circle Invest Adds ZCash to Its Portfolio
Circle Invest has added ZCash to its portfolio. The Goldman Sachs subsidiary is yet another financial institution to push deeper into crypto.