Writer

Nick is a news reporter for Bitrates, covering stories from the cryptocurrency world. With an educational background in business, his professional background was mostly related to selling high-end IT solutions, until he discovered his passion for writing. As a strong supporter of Blockchain, he hopes to contribute as much as possible, to introduce more people to this innovative technology. Nick is a resident of Greece
READ FULL BIO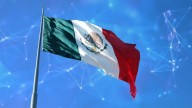 Mexico Aims to Eliminate Corruption in Public Tenders Using Blockchain Technology
Mexico will run a first blockchain public tender in August to transparently assign projects and eliminate corruption in the public sector.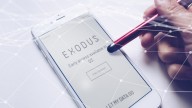 Litecoin Creator Charlie Lee Will Partner with HTC on Exodus Blockchain Smartphone
The Litecoin creator announced his collaboration with the HTC Exodus team in the development of the new blockchain-based smartphone.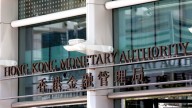 Hong Kong's Central Bank to Run Blockchain-Based Trade Finance Pilot Program
A Hong Kong-based alliance of banks aims to ease trade financing for small companies using blockchain in a project backed by the government.
IBM to Transform Australian Governmental Agencies with Blockchain Services
IBM and the Australian government signed a $740 million agreement, for quantum, AI and blockchain solutions to transform governmental agencies.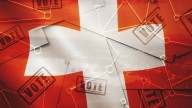 Swiss City of Zug Successfully Completes Blockchain-based e-Voting Trial
The city of Zug has completed a blockchain-based voting trial. Switzerland is often called Crypto Valley, bringing blockchain to real-life uses.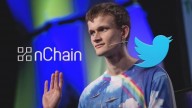 nChain Wins Patent for Digital Security, Vitalik Buterin Calls Nonsense
The strong debate between Craig Wright and Vitalik Buterin continues, as the latter questions the novelty of nChain's latest patent.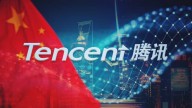 Tencent Partners In A Chinese Alliance To Enhance Blockchain Security
Tencent will be the head of an alliance o Chinese companies hoping to provide network security solutions in blockchain-based applications.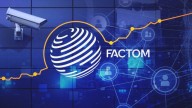 US Department of Homeland Security To Test Blockchain Use Case For Border Patrol
Factom has received a grant through the Silicon Valley Innovation Program to run a blockchain-based IoT pilot for the US Border Patrol.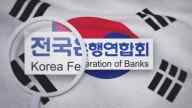 Samsung SDS's Nexledger to Disrupt the Korean Banking Sector With BankSign
Τhe Korean Federation of Banks (KFB) will implement Samsung's SDS Nexledger blockchain technology for use as an identity verification system.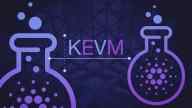 Cardano's KEVM Signifies A New Era For Smart Contracts
Cardano's launch of the KEVM is a major milestone for the blockchain technology, DApps will have enhanced security and more tools available.