Writer

Nick is a news reporter for Bitrates, covering stories from the cryptocurrency world. With an educational background in business, his professional background was mostly related to selling high-end IT solutions, until he discovered his passion for writing. As a strong supporter of Blockchain, he hopes to contribute as much as possible, to introduce more people to this innovative technology. Nick is a resident of Greece
READ FULL BIO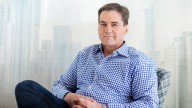 Exclusive Interview with nChain's Chief Scientist Craig Wright
If you don't have a disagreement then we have a bunch of idiots all sitting there agreeing blindly and getting nowhere. Presenting: Craig Wright
Bitcoin
Jul 19, 2018 - 14 min, 21 sec read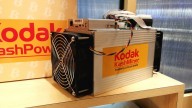 Spotlight Officially Cancels KashMiner Project as Kodak Denies Licensing Its Name
As Spotlight drops the Kashminer project, Kodak denies having ever granted them a license to use its brand name for the KashMiner.
Bitcoin
Jul 17, 2018 - 1 min, 50 sec read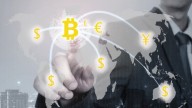 What Prevents Mainstream Adoption of Cryptocurrency?
Cryptocurrencies are revolutionary, yet numerous factors hold them from mass adoption. What would be the killer app to change this reality?
Bitcoin
Jul 09, 2018 - 5 min, 16 sec read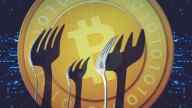 Bitcoin Forks - With Over 40 Post-BTC Forks, Have Any Stood Up to the Challenge?
Despite 40 hard Bitcoin forks Bitcoin remains the key player. Besides not being innovative, forks are often subject to fraud and scams.
Bitcoin
Jun 03, 2018 - 5 min, 23 sec read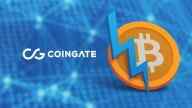 CoinGate Launches Lightning Network Payments Trial
CoinGate exchange announced the launch of a test shop, using Lightning Network transactions. The LN is the next awaited innovation on Bitcoin.
Bitcoin
May 21, 2018 - 1 min, 24 sec read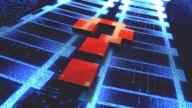 Bitcoin Scaling: On Chain and Off Chain solutions
The way Bitcoin will scale to handle more transaction has been a debate since 2011. The community is still torn about where its future should be.
Bitcoin
May 13, 2018 - 5 min, 10 sec read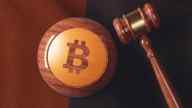 Bitcoin.Com Owner To Be Sued By Deceived Bitcoin Proponents Group
A lawsuit against Roger Ver is explored by a group of deceived Bitcoin.com users. Ver has proclaimed BCH as the real Bitcoin many times before.
Bitcoin
May 02, 2018 - 1 min, 35 sec read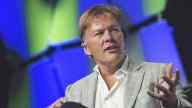 Pantera Capital Management CEO Dan Morehead Says Bitcoin Is a "Screaming Buy"
Pantera's CEO voiced strong support for Bitcoin during an interview, hoping to influence investors as Pantera lost 50% of its assets in March.
Bitcoin
Apr 28, 2018 - 1 min, 53 sec read

Intel Innovates with Bitcoin Mining Accelerator Patent
Intel has filed a patent for a Bitcoin mining accelerator. The "green" innovation aims to mitigate costs and boost computational power.
Bitcoin
Mar 31, 2018 - 1 min, 41 sec read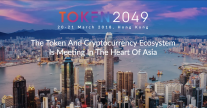 Bitcoin Core Developer Talks About Bitcoin's Future During Token2049
Bitcoin Core's Jimmy Song highlights the importance of developers in maintaining Bitcoin's superiority and the upcoming innovations at Token2049
Bitcoin
Mar 22, 2018 - 1 min, 48 sec read