Writer

William is a long-time trader who ditched the boring stock market for the new and exciting world of cryptocurrencies and altcoins. When he is not watching the charts, he spends his time researching and writing about Blockchain technology. He works as a freelance writer on a variety of subjects. William is a resident of the US.
READ FULL BIO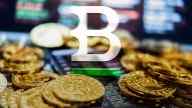 Bitstamp Bought Out by Belgian Conglomerate in Latest Consolidation of Crypto Power
This recent acquisition is part of a global trend towards corporatization and conglomeration in the cryptocurrency industry.
Industry
Oct 30, 2018 - 1 min, 16 sec read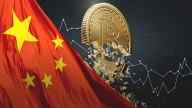 Could China Have the Will and a Way to Destroy Bitcoin?
The Chinese Communist Party has a great deal of control over the Bitcoin market. But is the threat of interference overblown?
Industry
Oct 29, 2018 - 4 min, 40 sec read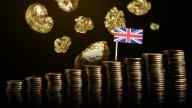 UK Govt Bails on Royal Mint's Plan to Create a Gold-Backed Digital Currency
The decision to freeze the Royal Mint's token highlights an increasingly cautious approach to digitization in the United Kingdom
Industry
Oct 26, 2018 - 1 min, 23 sec read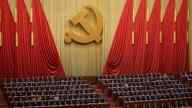 Official Newspaper of China's Communist Party May Launch a Blockchain Lab
This partnership seems to be part of a recent trend towards increasing government control in the Chinese blockchain industry.
Industry
Oct 25, 2018 - 1 min, 15 sec read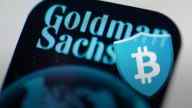 BitGo is Latest Recipient of Goldman Sachs', Novogratz Crypto Investments
BitGo will join Fidelity Digital Assets and others in the increasingly competitive market for cryptocurrency custody services
Industry
Oct 19, 2018 - 1 min, 16 sec read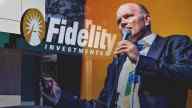 Novogratz's Galaxy Digital to Be Fidelity Investments' First Crypto Custody Client
Fidelity's new cryptocurrency custody and trading platform secures its first client, Galaxy Digital, within 24 hours of going live.
Industry
Oct 18, 2018 - 1 min, 12 sec read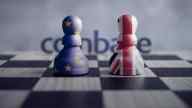 Coinbase Sets Up Dublin Office in Brexit Contingency Plan
The move will help Coinbase maintain connections with the European Union while benefiting from Ireland's robust talent pool.
Industry
Oct 17, 2018 - 1 min, 21 sec read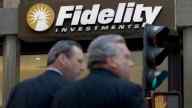 Fidelity Investments to Launch Crypto Trading and Storage Platform
The cryptocurrency sector stands to gain mainstream acceptance with a new custody and trading platform from fidelity investments
Industry
Oct 16, 2018 - 1 min, 15 sec read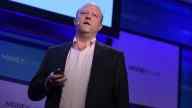 Circle CEO Says Blockchain Will Make the Internet Look Like a "Cute Experiment"
Amid a recent acquisition spree, the CEO of Circle believes cryptocurrency tokenization could revolutionize the financial landscape
Industry
Oct 14, 2018 - 1 min, 24 sec read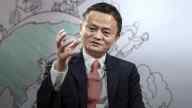 Jack Ma Projects Cashless Future Amid Rumors of Tron Partnership
Jack Ma, the founder of Alibaba, predicts a cashless future amid rumors that his company is pursuing a partnership with Tron.
Industry
Oct 10, 2018 - 1 min, 17 sec read