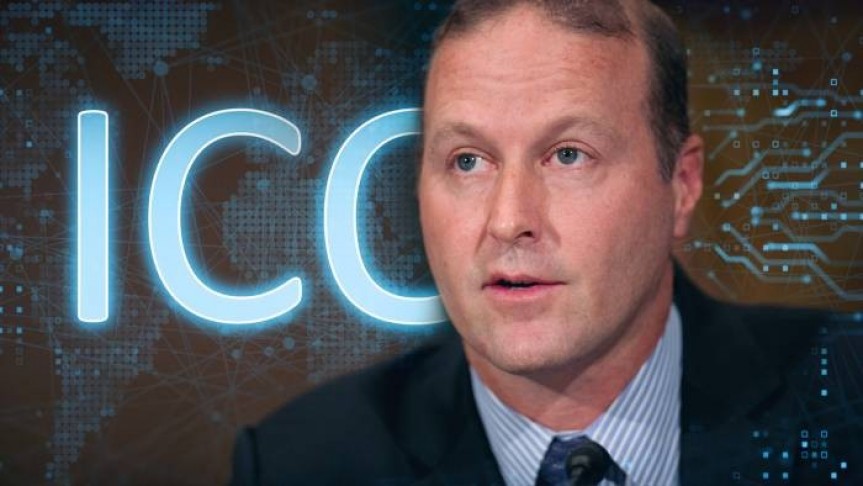 CBOE Markets President Believes ICOs Will Soon Face a Final Reckoning
Jun 20, 2018, 10:24PM
Chris Concannon, President of CBOE, believes that the SEC will pass regulation that will affect both teams launching ICOs and its participants.
The president of CBOE global markets, Chris Concannon, has issued a warning to anyone considering participation in Initial Coin Offerings. Although he is a proponent of cryptocurrencies, with CBOE even offering Bitcoin Futures, he does not think that ICOs as a means of fundraising in their current state will last much longer.
In an interview with Business Insider, Concannon stated that he believes the ICO market is about to undergo a major overhaul. Claiming that the "reckoning will come in two waves," he said he expects the SEC to first go after the investors before turning to the ICO projects themselves.
While regulatory authorities try to untangle the knot that is the new cryptocurrency asset class, the decision as to how to approach the ICO market remains up in the air. This is partly because the SEC does not want to suffocate technological innovation. It is also generally agreed that ICOs, with all their potential for fraudulence, are a uniquely powerful way for genuine projects to seek and receive funding.
The real trouble will arise if the SEC determines the majority of ICOs to be securities. If this happens then numerous projects would find themselves on the wrong side of securities laws and would have to register with the SEC.
Concannon also notes how it would affect ICO participants, saying,
The actual party that offered the unregistered coin, they could have been involved in issuing an unregistered security. Anyone who sold that off could be deemed an unregistered underwriter.
It is this development that could have a particularly devastating effect on the market because it would leave the value of an unregistered security in question. That is, many millions - even billions - of dollars of current market value could vanish in the span of a very short time.
Note that Concannon is actually a believer in the technology, so his word of caution is worth heeding because he sees ICOs as they currently operate as a cancer in the market that could curb its great growth potential. Even ardent crypto-enthusiasts hold a grudge against scam ICOs, and the need for action is paramount. Decisions are slow, but at least some progress has been made. The SEC recently determined that Bitcoin and Ethereum are not securities.
Regulation is Coming
The SEC, as well as regulators in countries across the world, may be wavering in their approach to ICOs and cryptocurrency, but a change is around the corner. The market has simply become too big and too prone to manipulation for authorities to ignore.
Some countries have chosen the path of issuing their own cryptocurrencies, an approach that is in itself fraught with peril, while others attempt to walk a fine line between regulating and accommodating innovation. Whatever happens, any large-scale regulation would undoubtedly result in one of the biggest impacts on the market yet.
Disclaimer: information contained herein is provided without considering your personal circumstances, therefore should not be construed as financial advice, investment recommendation or an offer of, or solicitation for, any transactions in cryptocurrencies.