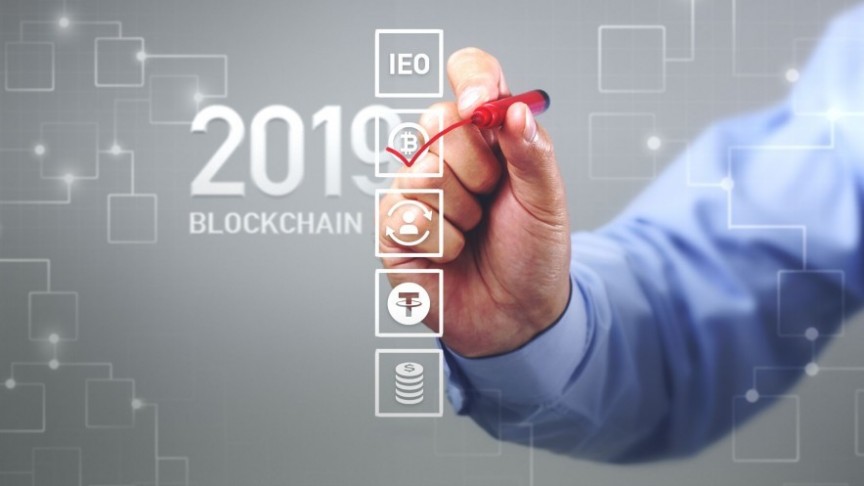 2019 in Review: The Top Five Blockchain Trends of the Year
Jan 2, 2020, 4:56PM

by
Mike Dalton
Blockchain and crypto generated plenty of attention in 2019, and these five trends set a course for the industry over the year.
#1. Initial Exchange Offerings
In recent years, ICOs have become a difficult fundraising model for many new crypto startups. However, exchanges managed to revitalize token sales this year with Initial Exchange Offerings, or IEOs. Essentially, IEOs allow exchanges to assist startups with token distribution, regulatory compliance, project marketing, and other obstacles that they would typically encounter during a token sale.

Binance set off the IEO trend this January by introducing Binance Launchpad, and several exchanges followed suit shortly after that. To date, at least 97 IEOs have been carried out on thirteen platforms, and collectively, they have raised $275 million. Though IEOs are still less prominent than ICOs, exchanges have proven that there is a market for IEOs, even if it is a relatively niche one.
#2. Futures Trading
Futures trading also became popular this year, and the trend was highlighted by one long-awaited futures trading platform: Bakkt. Following months of delays, Bakkt finally went live in September. Though the platform saw very low volumes during its first few weeks, it eventually lived up to its promise. Bakkt is continuously breaking its own all-time highs, according to reports from Coin Telegraph.

Other futures platforms went live this year as well: retail exchanges such as Kraken, Binance, and Bitfinex all began to offer this feature in 2019. Furthermore, existing services such as BitMEX and CME continued to offer futures. This growth can be seen in trading statistics: Bloomberg reported in October that crypto futures volumes have reached half the volume of standard crypto trading (or spot trading).
#3. Bank Settlement and Stablecoins
Several new blockchain platforms designed to facilitate bank settlement took shape this year. In March, IBM introduced World Wire, a bank settlement network powered by the Stellar blockchain. In January, R3 integrated its blockchain-based Corda Settler with SWIFT's GPI Link service. And in May, fourteen banks including ING and UBS came together to create a blockchain-based settlement network called Fnality.

Stablecoins are a related trend. JP Morgan and Wells Fargo both announced stablecoins this year, primarily intended for bank settlements. Facebook, meanwhile, announced its Libra stablecoin in June, which will be used by banks and retail users alike. Even China's national bank is considering its own fiat-pegged digital currency. Collectively, these efforts could dethrone Tether, the current king of stablecoins.
#4. Mainstream Participation
Three big tech companies made inroads into blockchain this year. Within days of one another, Microsoft and Amazon both expanded their existing blockchain offerings by offering fully managed enterprise services. Google, meanwhile, introduced blockchain analytics tools through Google Cloud in February, and it also partnered with Chainalysis on smart contract development in June.

Other mainstream companies have dipped their toes into blockchain as well. Square, a payments company founded by Jack Dorsey of Twitter fame, recruited a Bitcoin development team this summer. More generally, mainstream companies within the telecom industry, the retail industry, and the video game industry have all made forays into blockchain―big steps forward for crypto in commerce.
# 5. The Race Toward Staking
Last but not least, two major blockchains are preparing to introduce staking, a feature that will offer cryptocurrency rewards to coin holders. Cardano has gotten started by launching its incentivized testnet, and it is planning to make staking widely available in early 2020. Ethereum similarly plans to introduce staking at the beginning of 2020 during its transition to version 2.0.

Various third-party services, such as exchanges and custodians, also introduced staking features this year. Coinbase announced Tezos staking on its custodial service in March, then extended the offer to retail users in November. Binance also introduced a staking service, which supports over ten coins including Tezos, Cosmos (ATOM), TRON, and Algorand, among several others.
What to Expect Next Year
Many of these trends will undoubtedly continue throughout 2020. Participation from banks and mainstream companies, fundraising strategies for startups, and crypto investment opportunities are sure to remain popular. Developments concerning Facebook, JP Morgan, and Bakkt will probably continue to attract attention as well. In short, the turn of the decade has plenty in store for the blockchain industry.
Disclaimer: information contained herein is provided without considering your personal circumstances, therefore should not be construed as financial advice, investment recommendation or an offer of, or solicitation for, any transactions in cryptocurrencies.